Regular price
Sale price
$48.00 USD
Unit price
per
Sale
Sold out
Description
Four pairs of hand-dipped tapers are wrapped securely in recycled butcher paper and tied with a sweet bow and card (there's room on the back for a personal note). You can choose your color and length below.

Our tapers are classic candles dipped into pure molten beeswax at just the right temperature by a steady hand and a keen eye. They are dipped and cooled over twenty times each before a pair can be cut free from the oak rack. When finished and hung, they carry the rich scent of honey and seem to hold light in their bellies. Kept out of drafts and away from fans these tapers will burn virtually dripless for about one hour per inch of length.

*To include a gift message with your order, simply write it in the Order Comments field at checkout.
Features
100% Pure Beeswax
Wrapped with a blue bow and accompanied by a card

Paraffin-free & lead-free, non-toxic & hypoallergenic
One hour burn per inch of length
Dimensions & Care
8in. x .875in. (7/8")

10in. x .875in.

12in. x .875in.

16in. x .875in.

To light a joined taper please cut the wick ¼" from the candle top and light.
To prevent dripping, keep away from open windows, fans or excessive airflow of any kind and place your hand behind flame when blowing out.
Another trick to prevent dripping is to NOT trim the burnt wick before each lighting! The long curled wick that you find should just be lit as is.
Please note this is different than all other candle styles. To minimize smoking use a snuffer to extinguish flame.
Share
View full details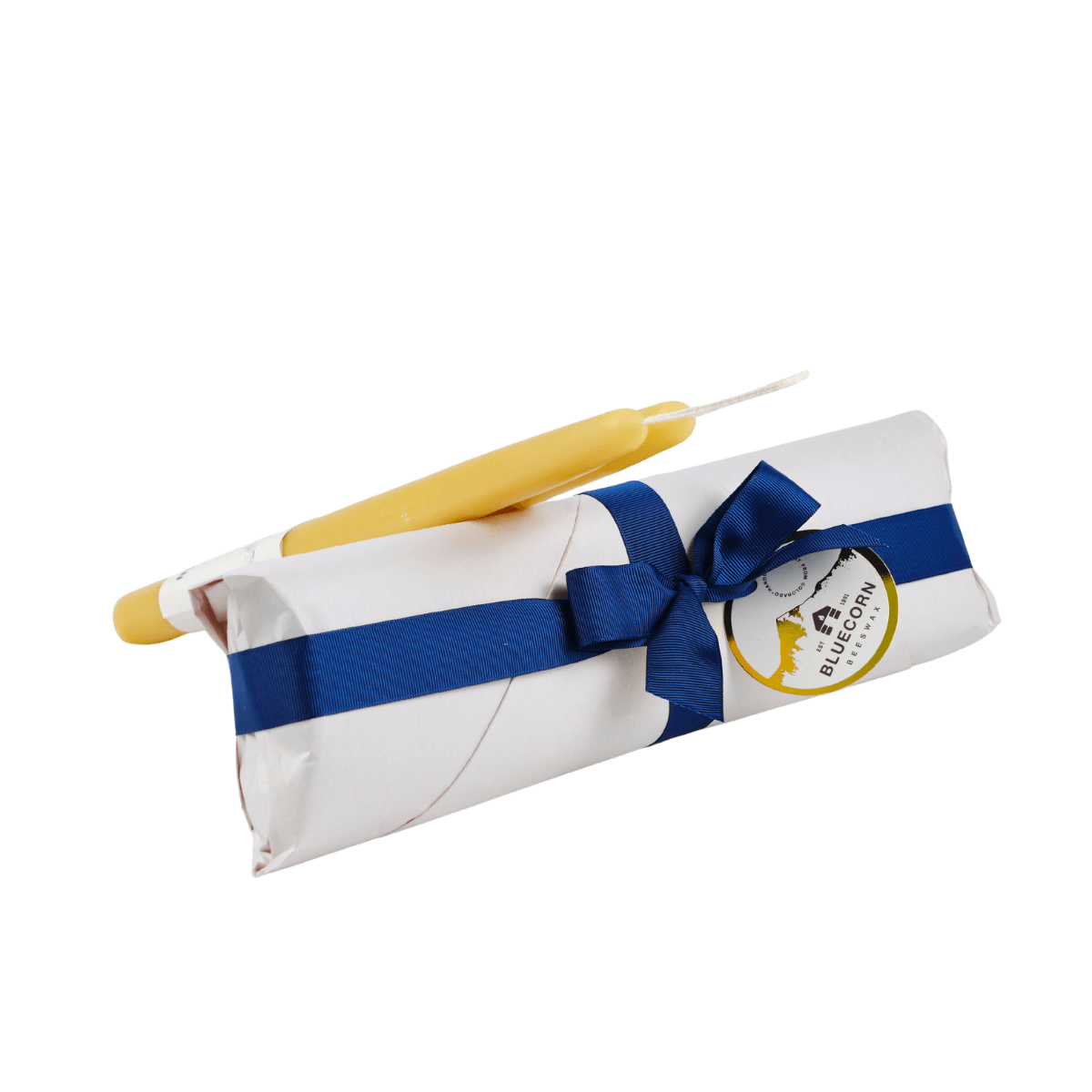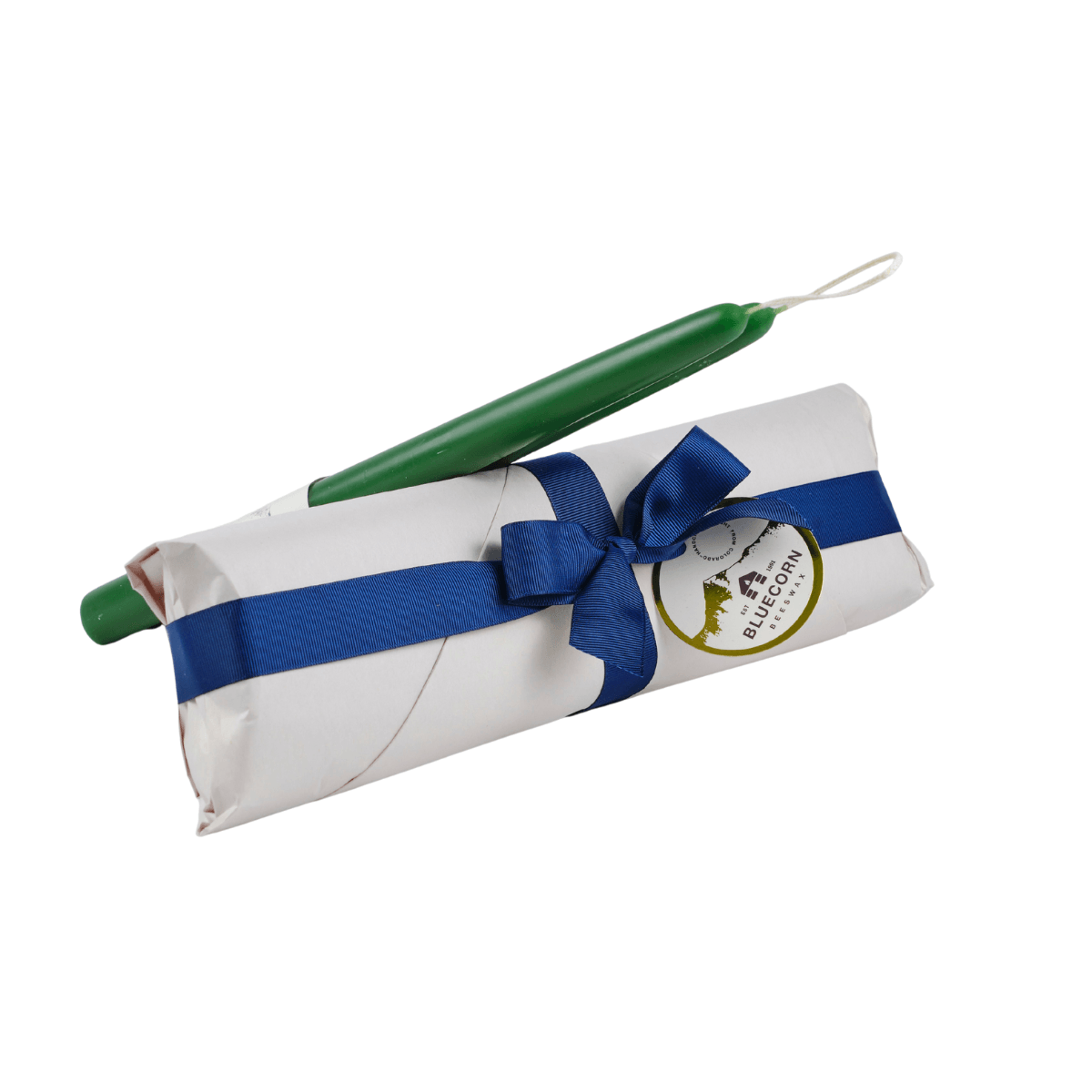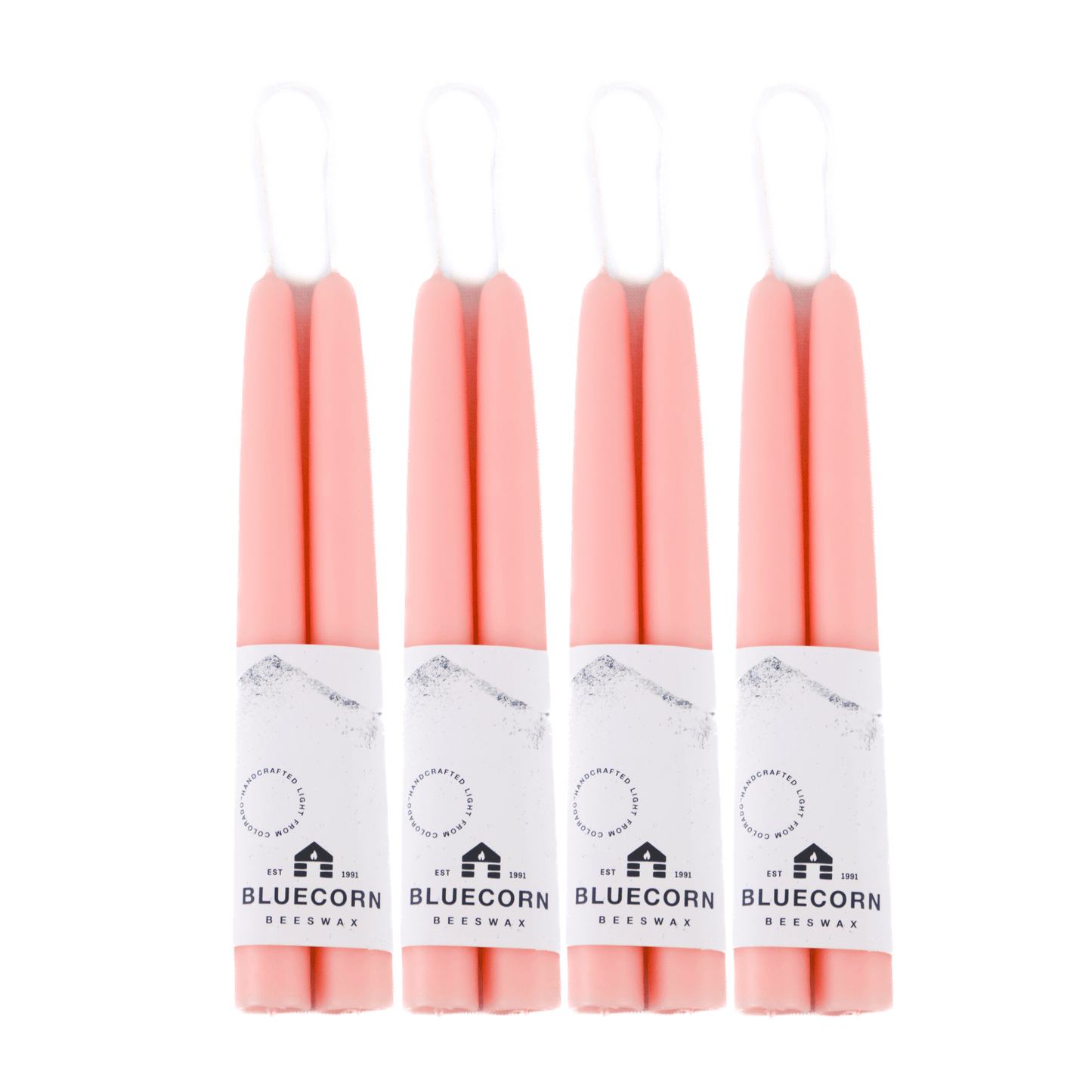 Best Quality Beeswax Tapers Available
I use beeswax candles everyday—always on the dinner table, but also in the kitchen for cooking smells and anywhere in the house I want to freshen the air without perfuming it. I buy only Bluecorn tapers because they are pure, dripless, and long burning. I have bought them regularly for many years.