Regular price
$12.00 USD
Sale price
$10.00 USD
Unit price
per
Sale
Sold out
Description
These factory 2nd pillars have small cosmetic flaws that you probably won't even notice. They will burn beautifully.
Our Botanica Beeswax pillar candles are made with 100% beeswax and pure essential oils. Our lightly filtered beeswax is sweetly aromatic on its own - with this in mind, we have chosen essential oils which blend seamlessly into this luxurious base to create inspiring, non-toxic, phthalate-free scents.
Looking for a size or scent you don't see here? Check out the Botanica Beeswax Pillar listing! 

Features
100% pure beeswax; 100% pure essential oils
Cotton wick - no lead or metal
Paraffin-free, non-toxic & hypoallergenic
Average TOTAL burn times for our pillars (see Candle Care pamphlet/ instructions on bottom of candle for tips to get the best and longest burn from your beeswax candle):
2" x 3" ~25 hours
2" x 4.5" ~36 hours
3" x3" ~50 hours
3" x 4" ~60 hours
3" x 6" ~90 hours

Dimensions & Care
2" Dia. Pillars:

Trim wick to 1/4" before each lighting.

To avoid dripping, burn for no longer than 1 hour at a time. 

To eliminate smoke when extinguishing the flame, use a tool to drip wax from the molten pool onto the burning wick.
3" Dia. Pillars:

Trim wick to 1/4" before each lighting.
To avoid tunneling, burn for at least 3 hours per burn and mold the warm sides in toward the flame. This will melt the walls, utilizing all of the available fuel, and thus extend the overall burn time. It will also raise the molten wax level, and shrink any over-sized flame.
To prevent uneven burning and potential dripping, use a metal tool to redirect a curled or angled wick to the opposite direction. To prevent wick breakage when doing this, be sure to nudge the wick below the level of the molten pool where the wick is not burned and thus stronger.
To eliminate smoke when extinguishing the flame, use a tool to drip wax from the molten pool onto the burning wick.
Share
View full details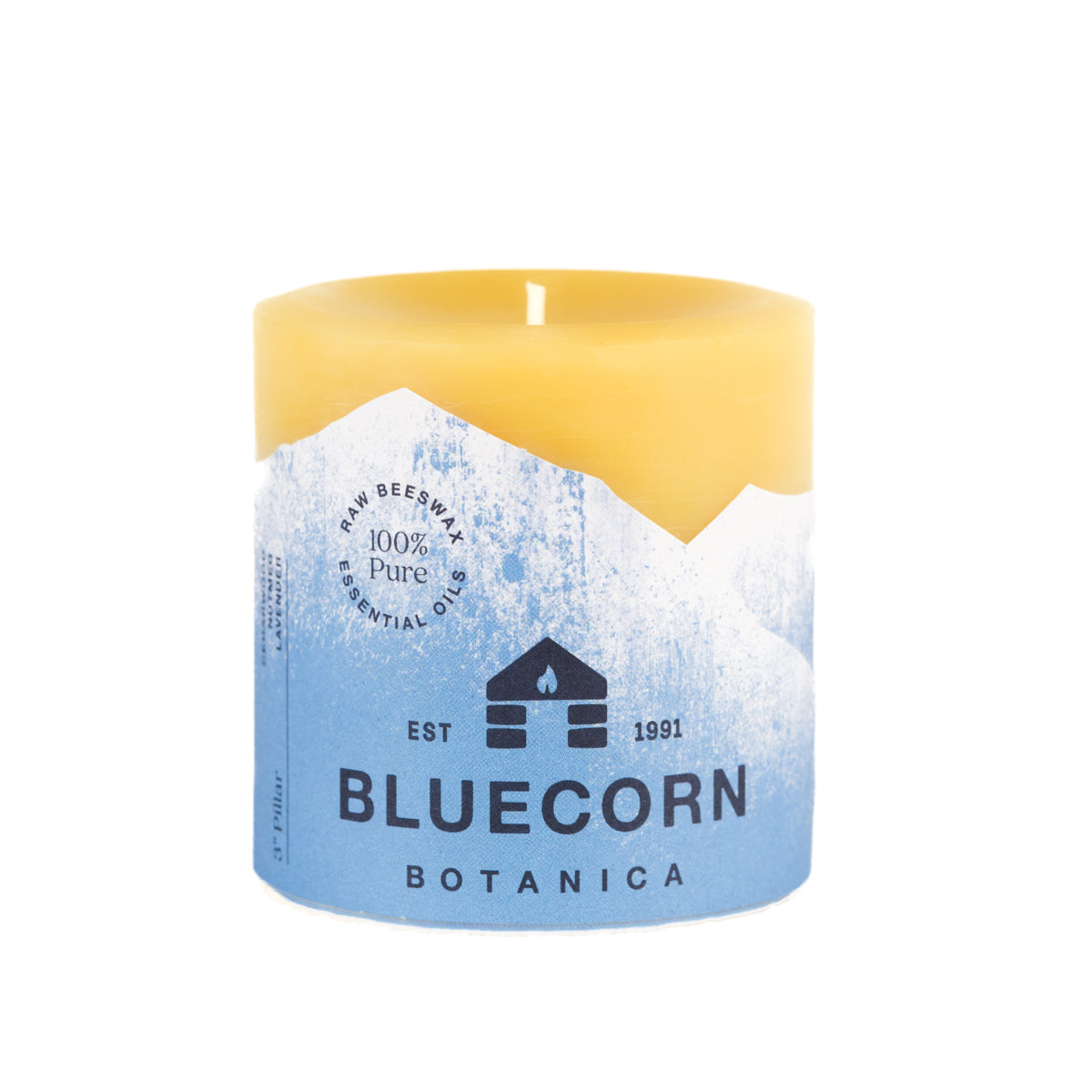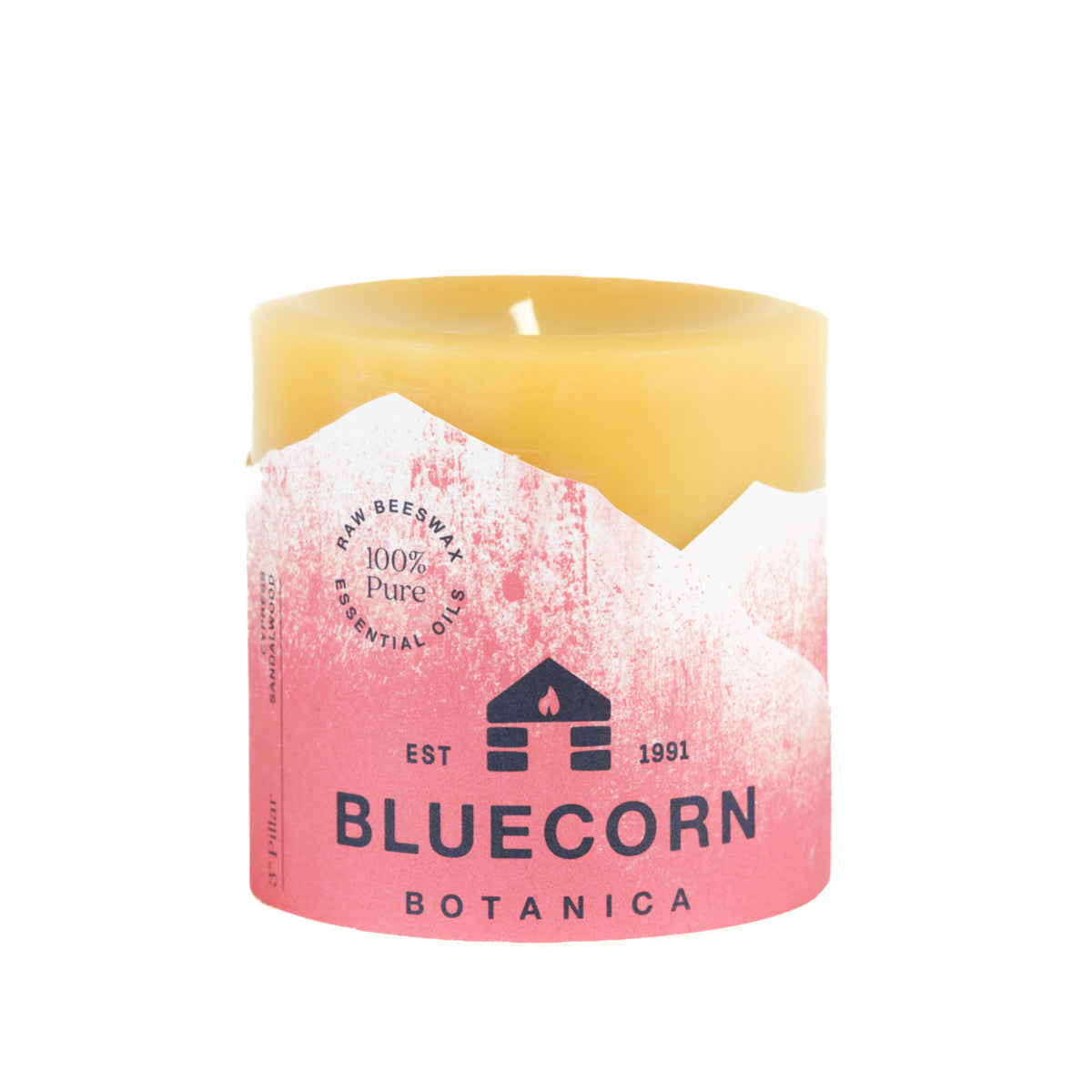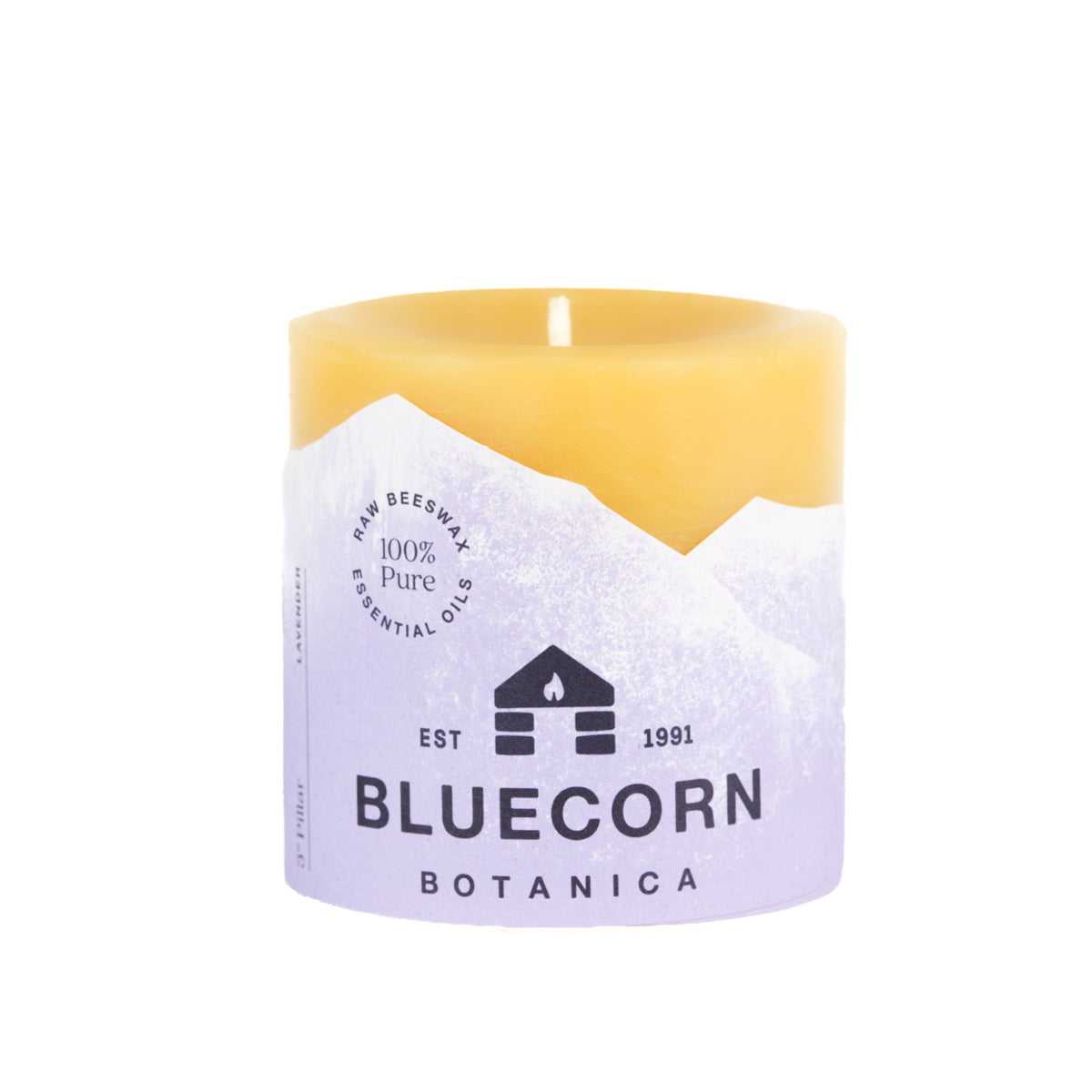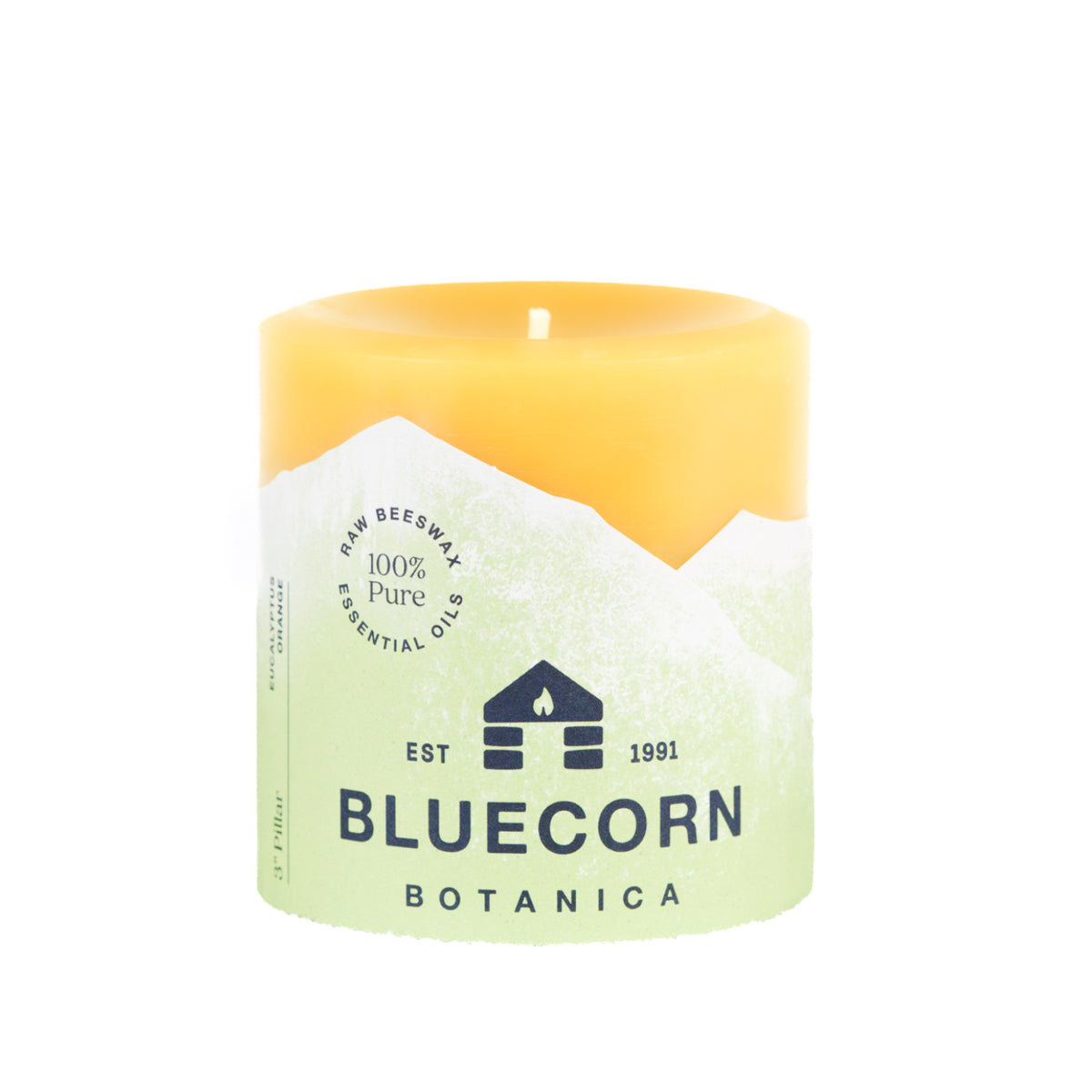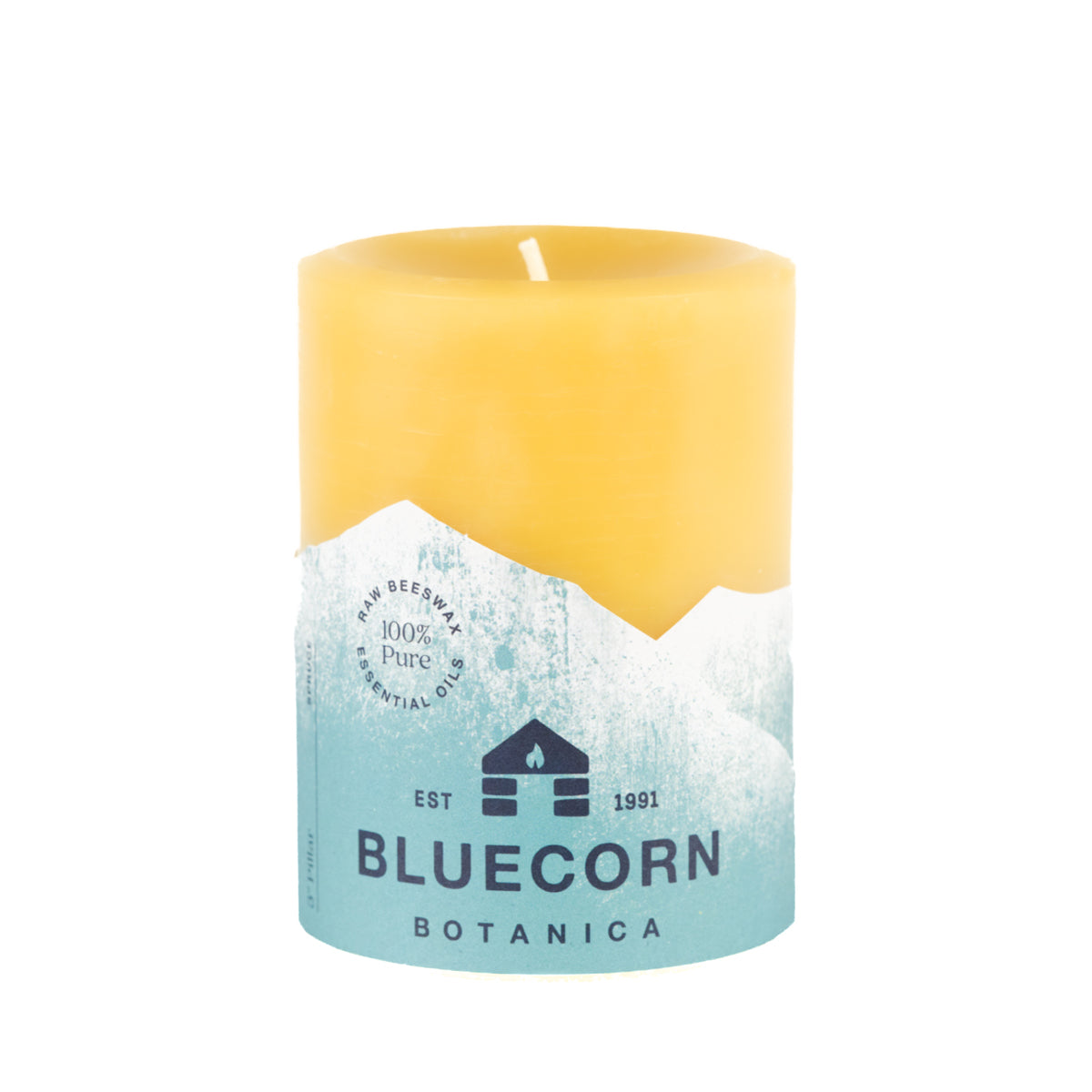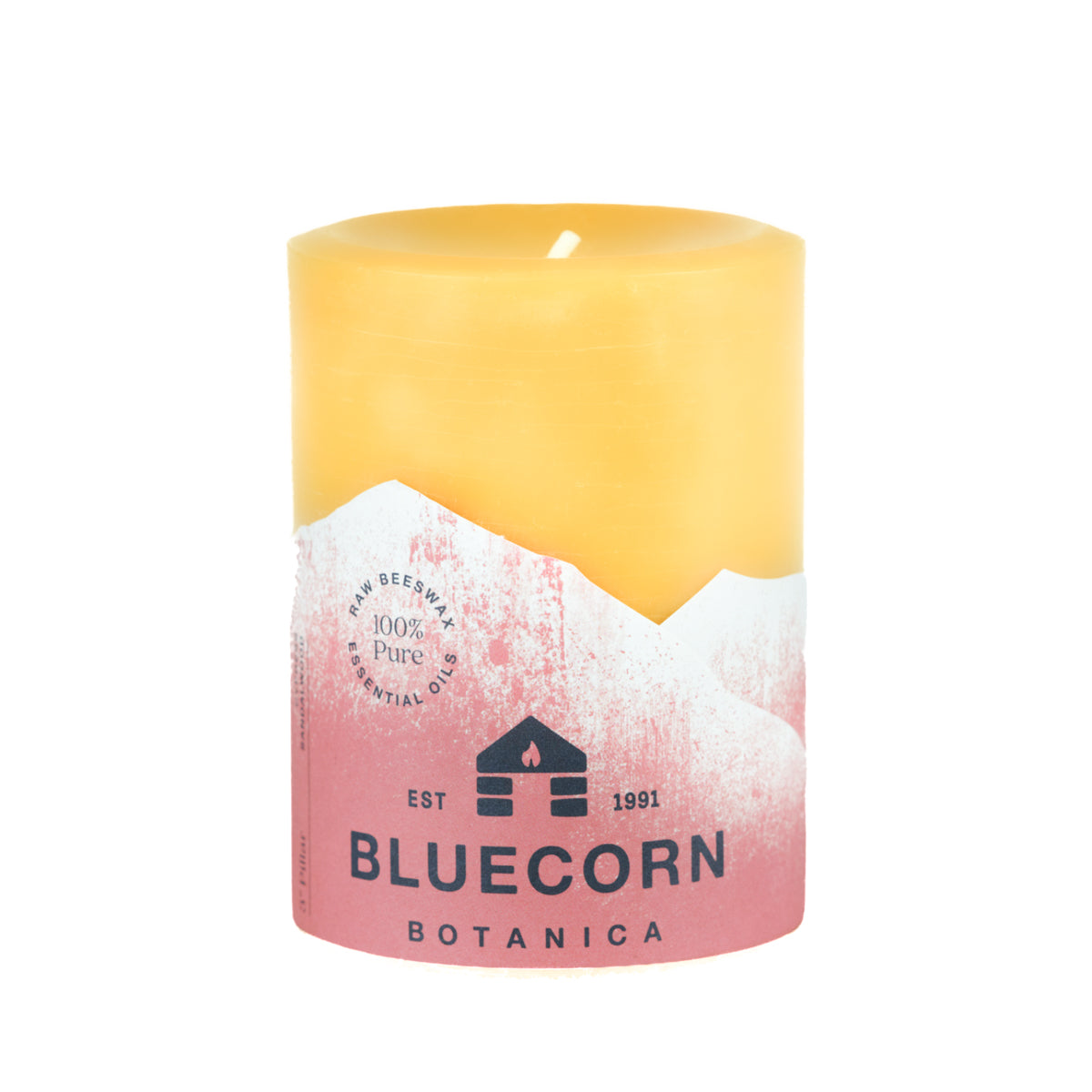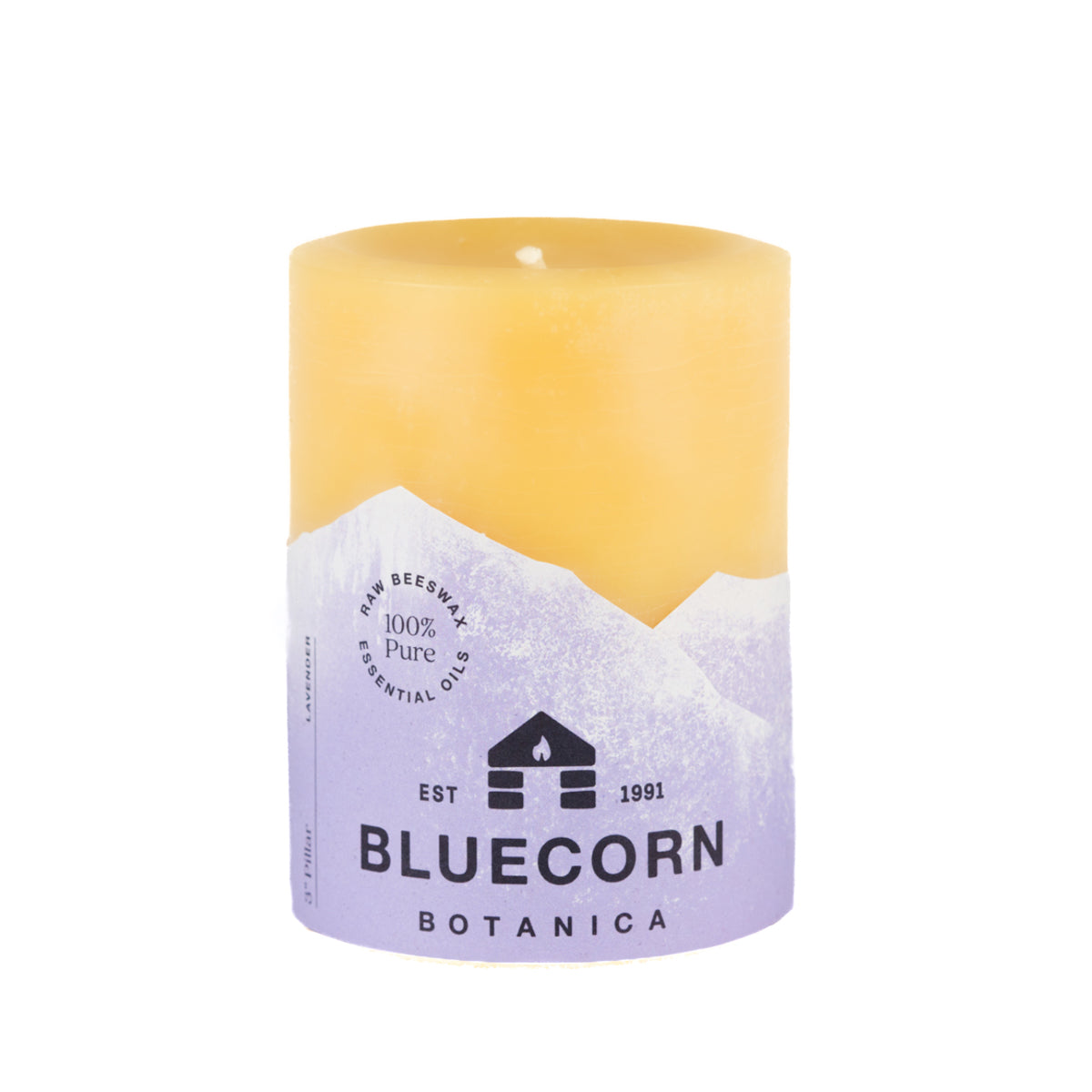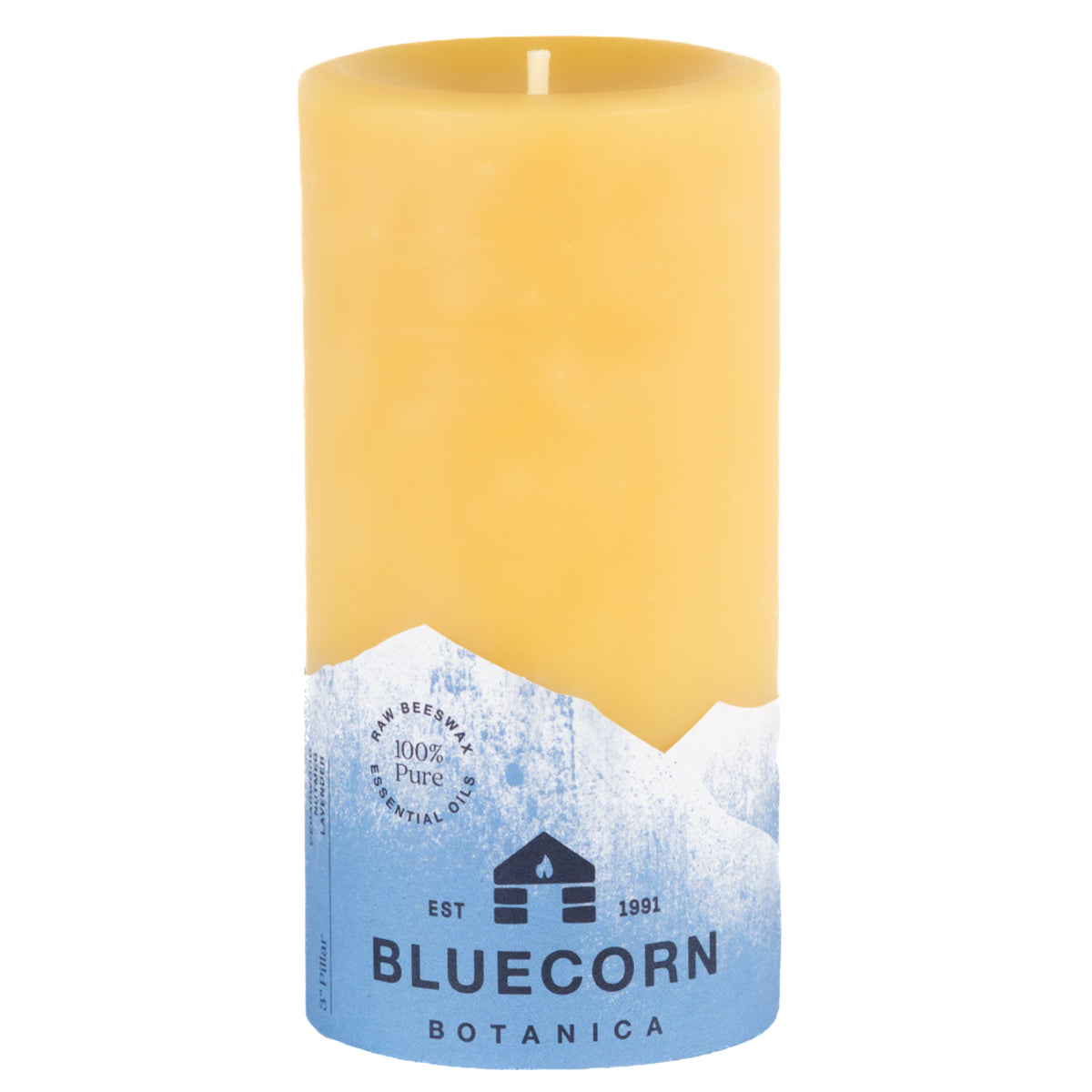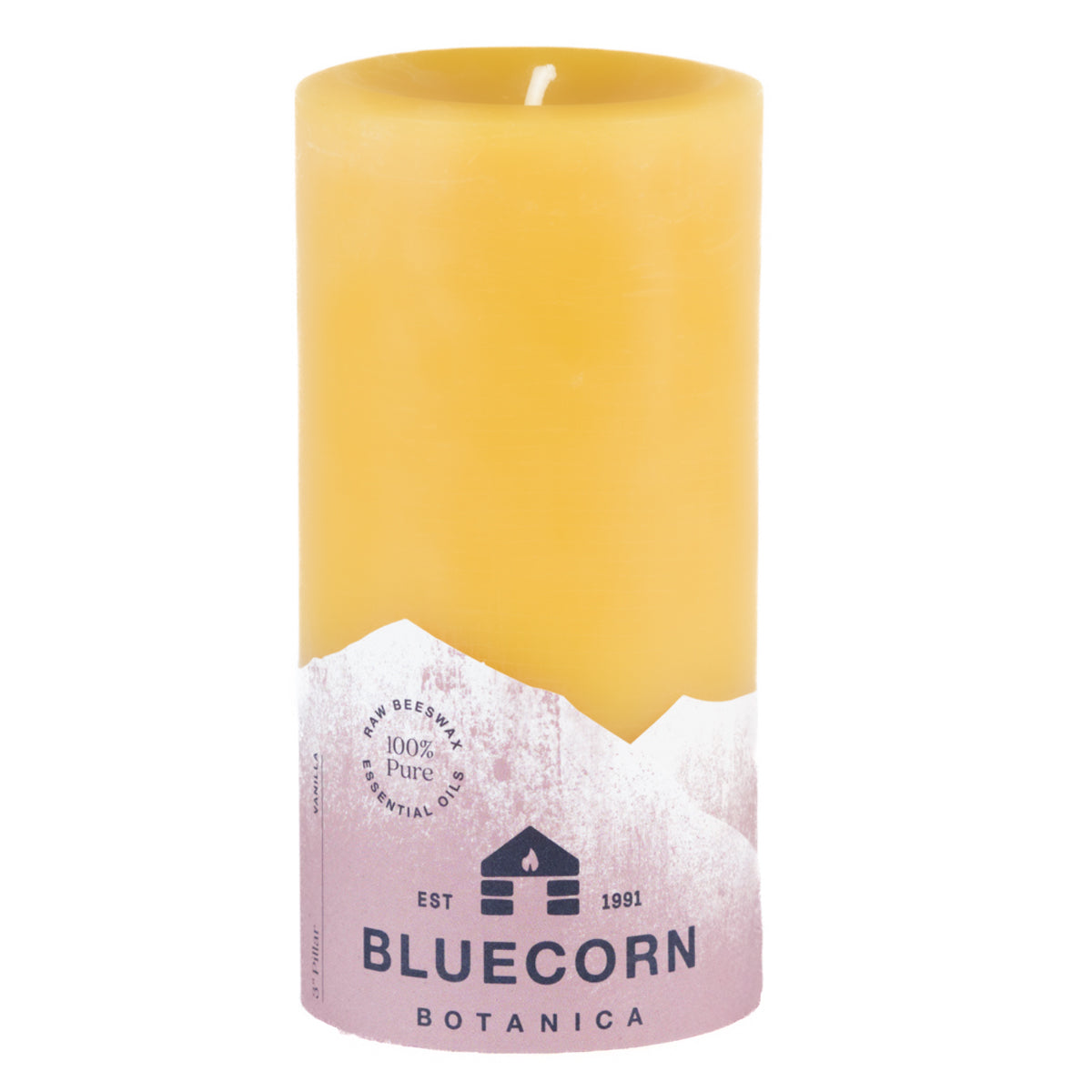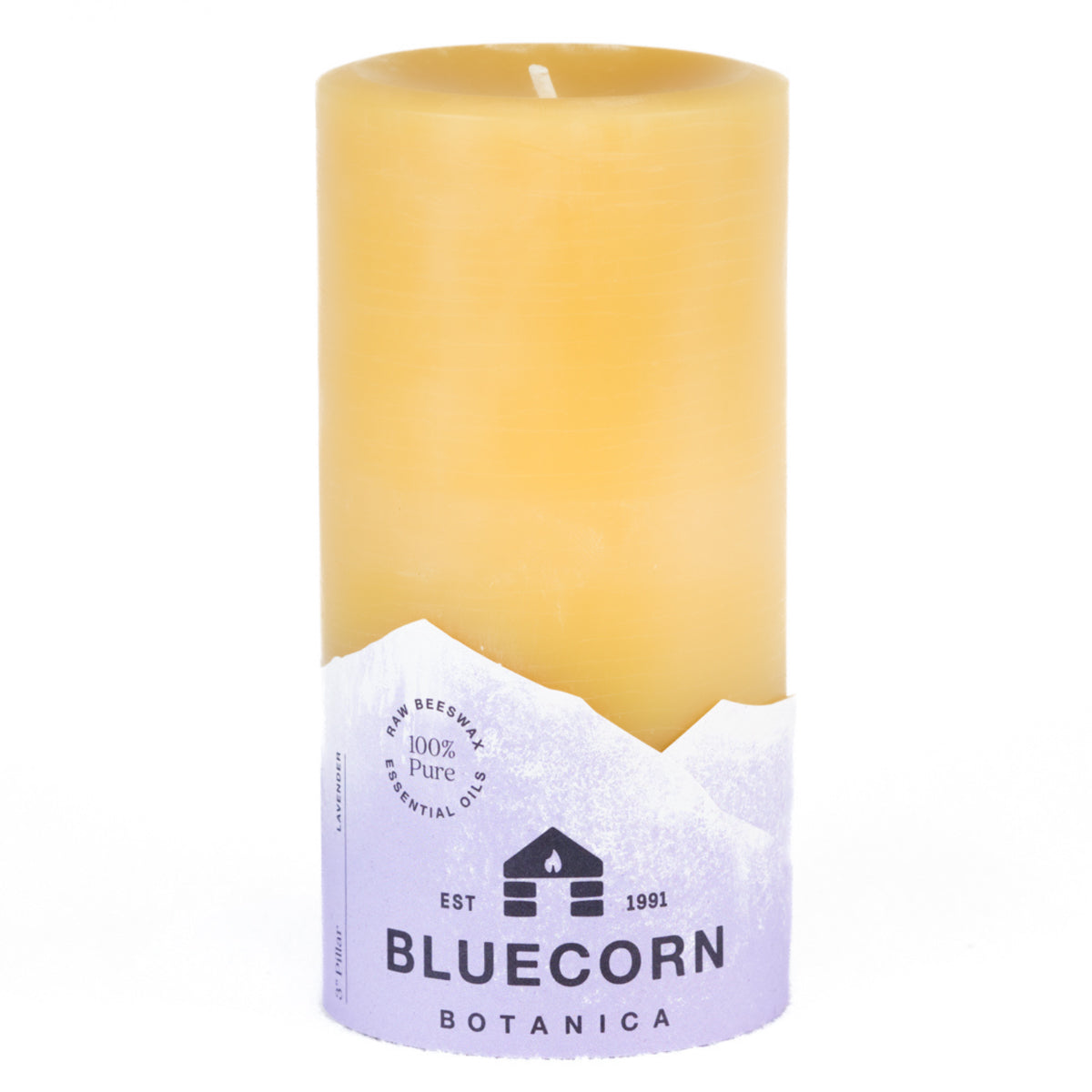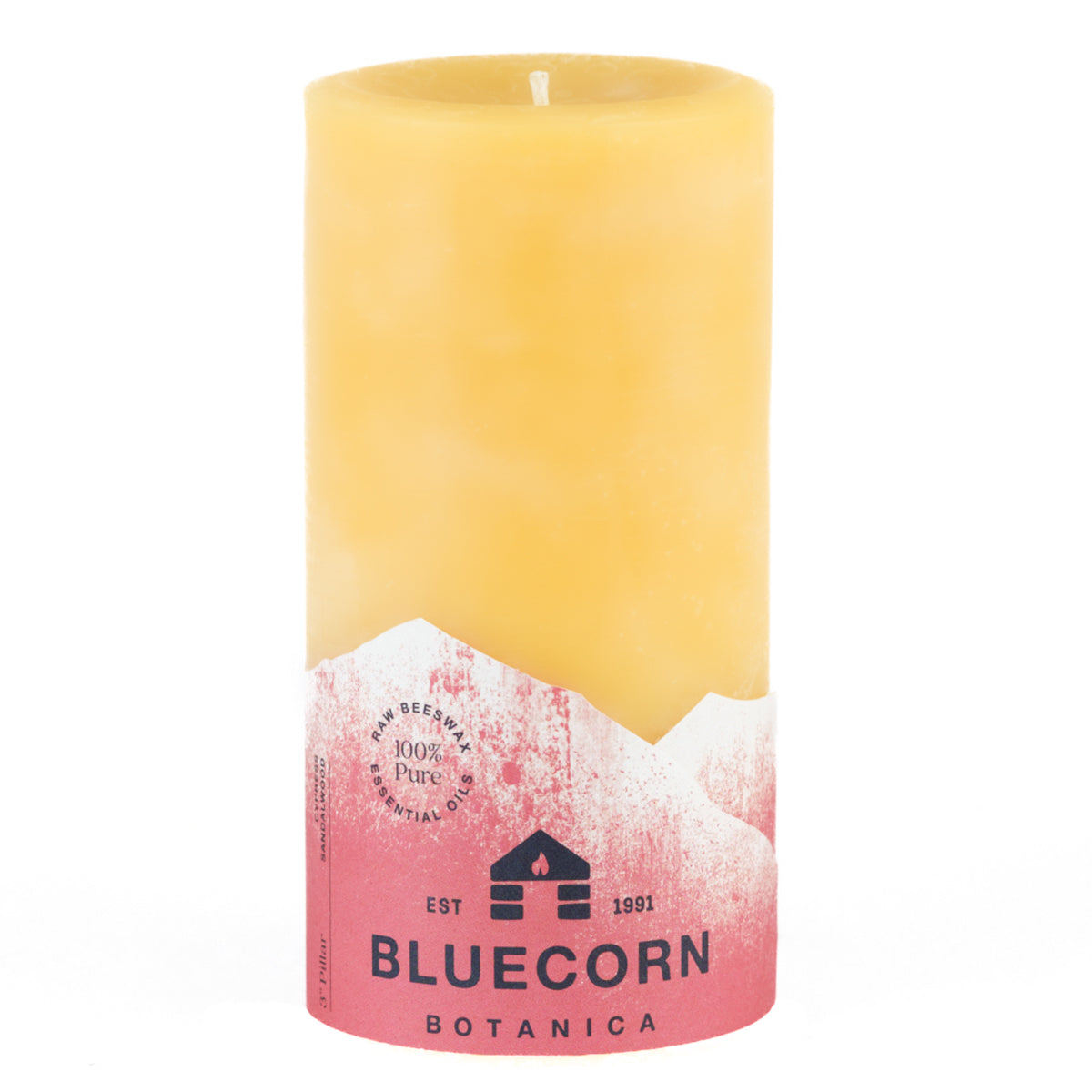 Fabulous candle!
This candle is wonderful and so lovely..It smells delicious and it really brightens up any room. I love it and plan on buying more in the future. Very pretty!
Not recommended
To burn a candle for 1 hour is difficult. If you do burn it longer it will run. There is no candle holder designed for this size.
Beeswax burns differently
These are lovely candles, smell amazing, but I forgot how differently beeswax candles burn, and I feel as if the burn time did not last as long as I wished it would it would!
Beautiful Candles and holders
Love the look of these candles. My original order came broken but Bluecorn immediately resent the candles. I have lit these yet but look forward to burning them.
Aromatherapy candles
I ordered many of the aromatherapy candles because I love them so much. I am truly sad that you are discontinuing them. I'm not sure I will be placing many other orders.
Hi Pam -
Thank you so much for this review and for being a long-time Bluecorn supporter!
I did want to make it as clear as possible that Botanica is literally just a rename of the Aromatherapy line — we wanted to star the ingredients so folks shopping online could more easily understand the various scents. They're the exact same pure essential oil blends in beeswax with only one exception, Sensuality, where we've decided to pulled the ylang-ylang. 
Here's a quick cheat sheet on the re-naming: 
Clarity = Eucalyptus & Orange 
Relaxing = Lavender 
Tranquility = Lemongrass, Cassia & Rosemary
Sensuality ~ Cypress & Sandalwood
Uplifting = Tangerine & Geranium
Well Being = Cedarwood, Nutmeg & Lavender
Fresh Cut Spruce = Spruce 
Honey Vanilla = Vanilla 
Hope this info helps and thank you so much for choosing Bluecorn!