Regular price
Sale price
$63.00 USD
Unit price
per
Sale
Sold out
Description
Our 100% pure beeswax votives, like other traditional votives, are made to become molten and fill their container. To achieve the best results, burn inside a holder which fits the candle snugly (we recommend these). Using the proper holder, you can expect our votives to burn for at least 15 hours, making them a great bang for your buck.
Features
Burn time: ~15 hours (in a fitted holder)
100% pure, lightly filtered beeswax

Cotton wick - no lead or metal
Non-toxic, lead-free & hypoallergenic
Dimensions & Care
1.75in (dia.) x 2.00in (ht.)
All votives should be burned in a heat resistant container just wide enough to fit the votive and no larger. Votives are designed to develop a molten pool which fills the container. Using too wide a container will allow the wax to spread out and go unburned, radically shortening the overall burn time.
To remove any remaining wax, it is best to heat the holder in an oven at roughly 160 degrees for a few minutes and then wipe clean with a paper towel. You can also try warming the wax with a hairdryer and wiping clean.
When a votive is towards the end of its life (1/2" left) let it burn till it goes out. This too will lengthen the overall burn time.
Share
View full details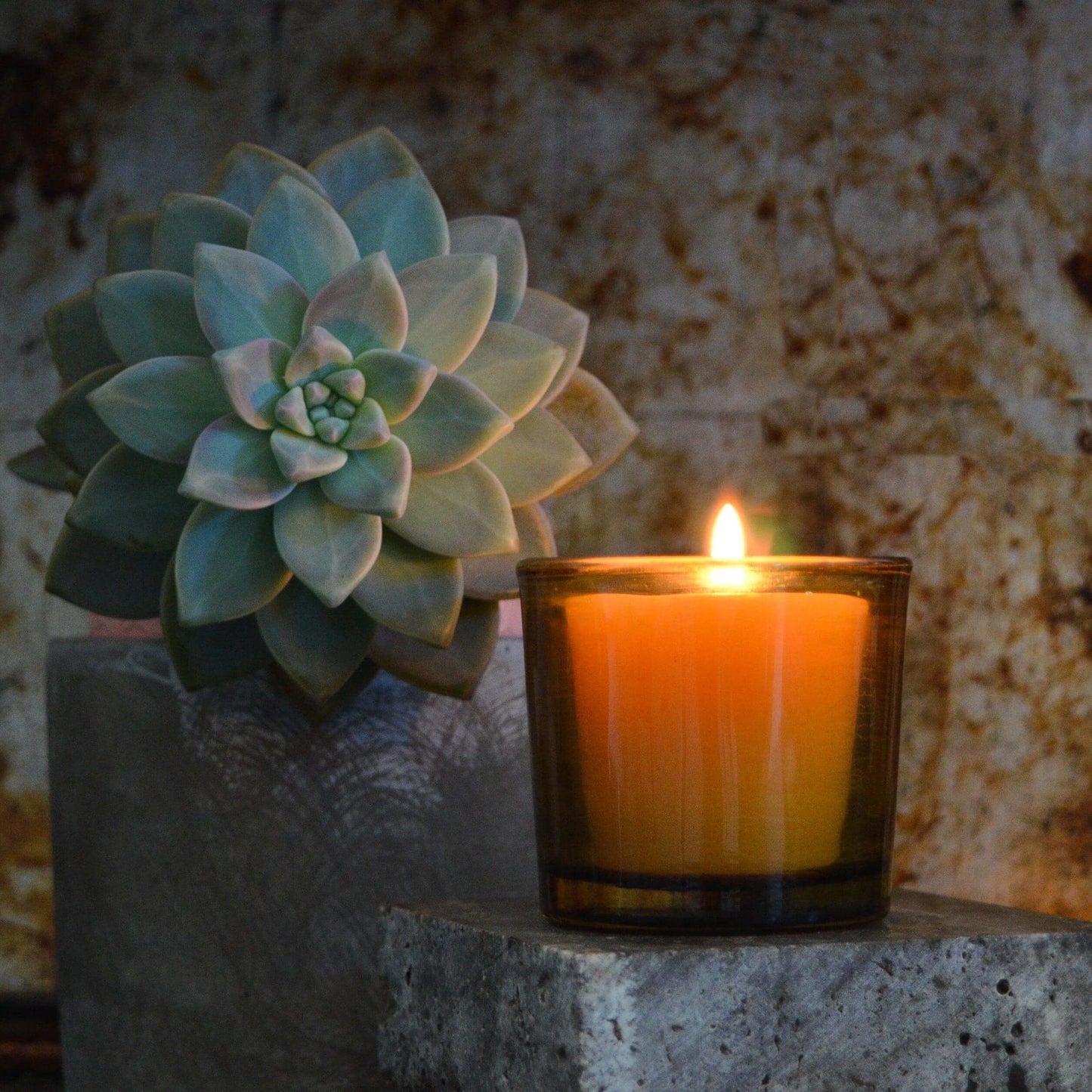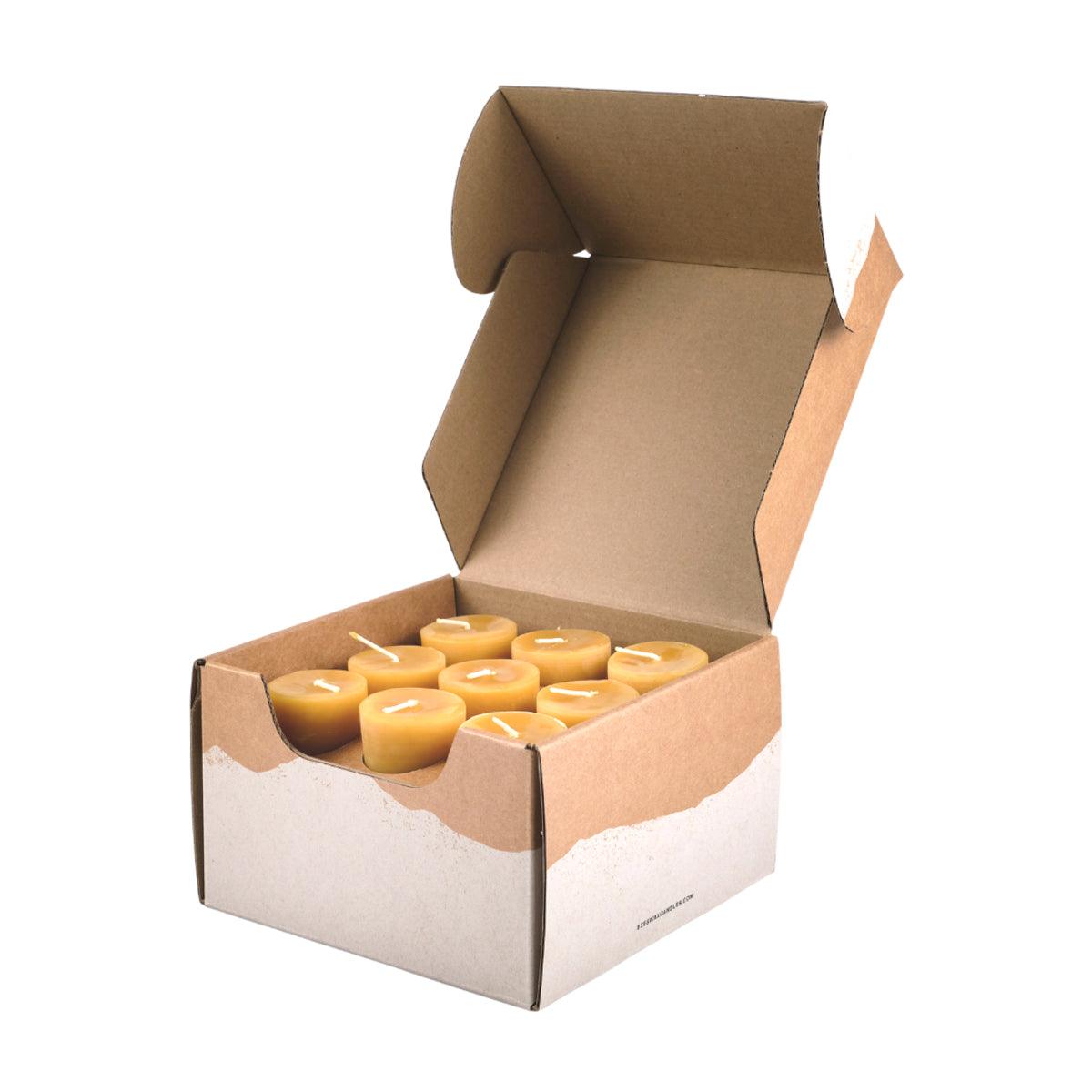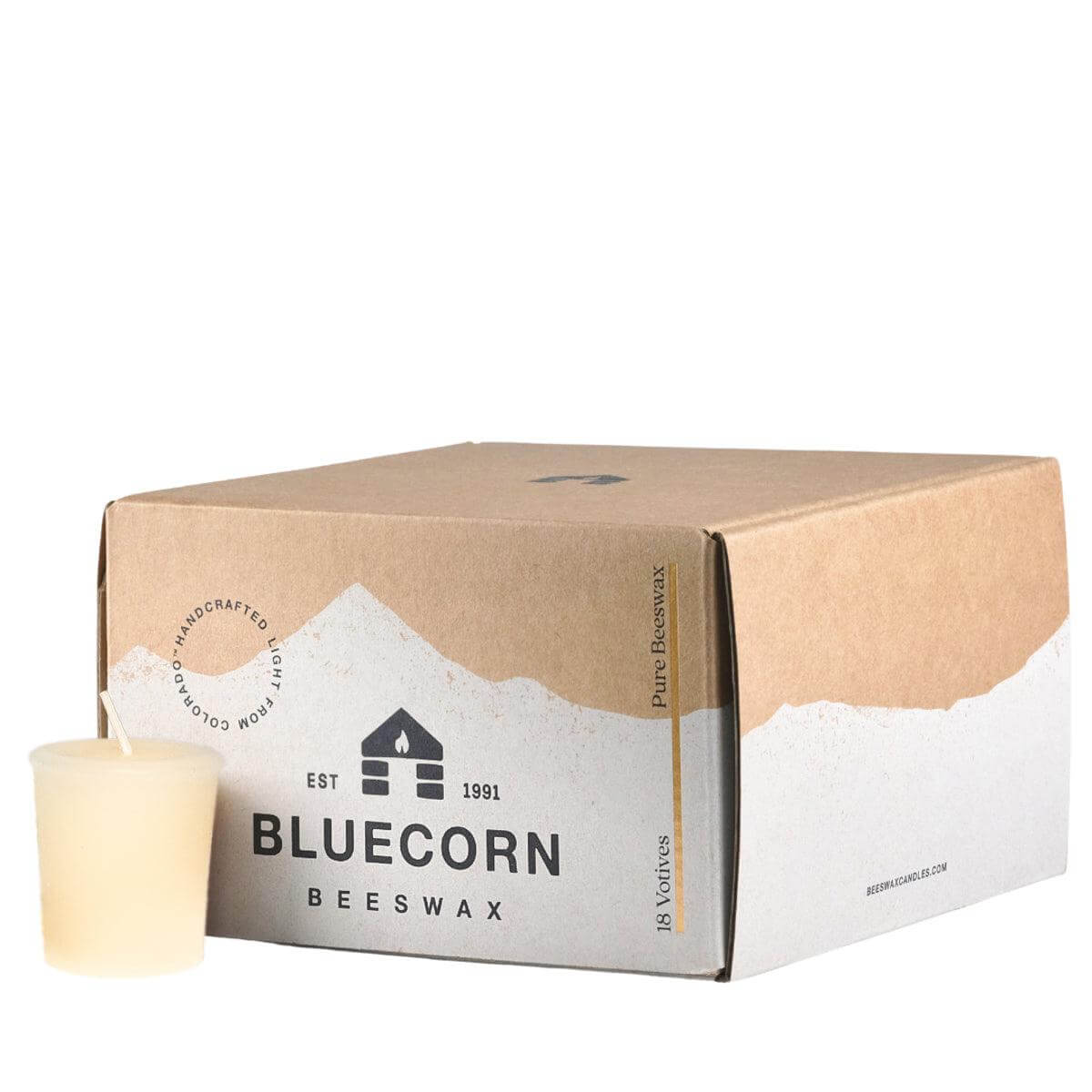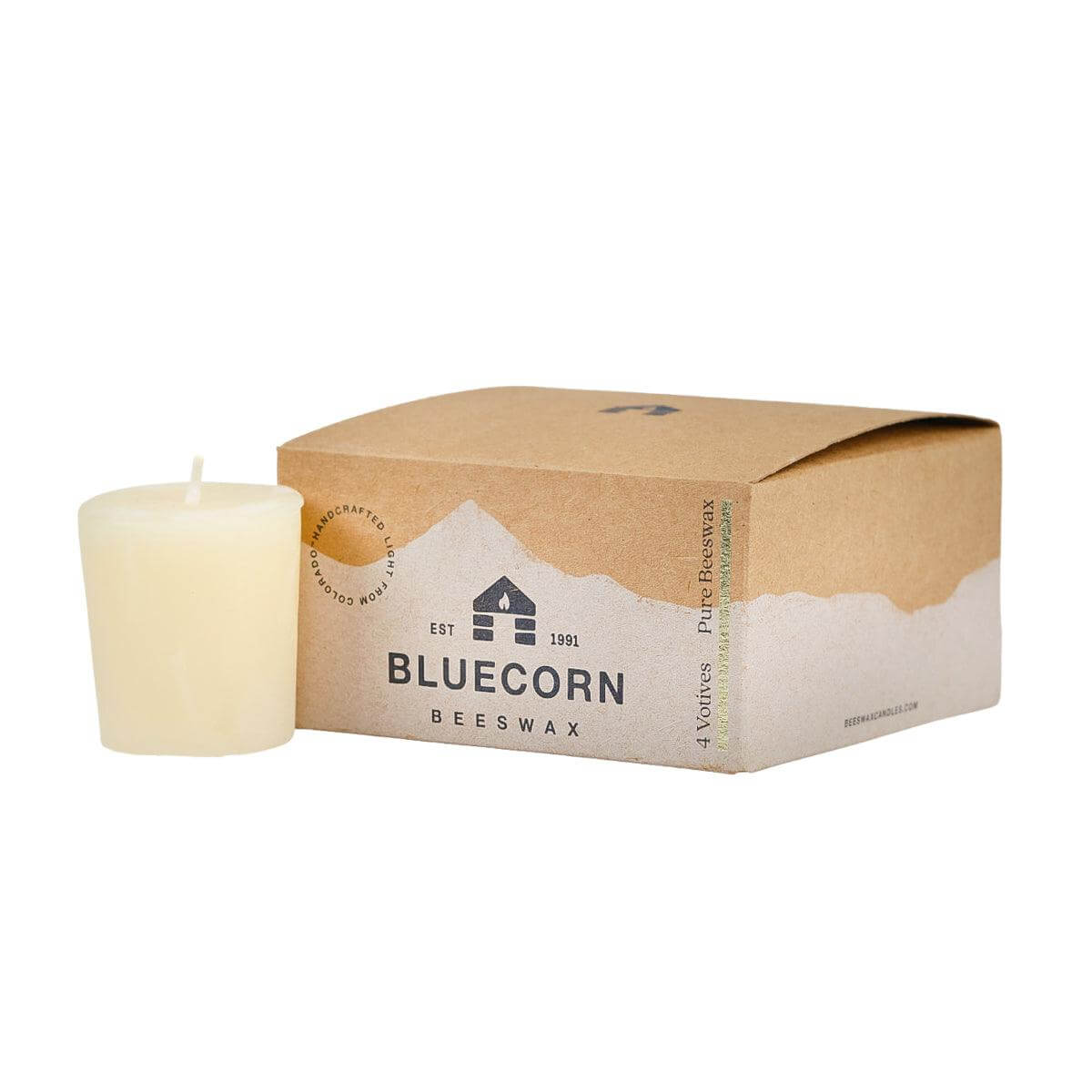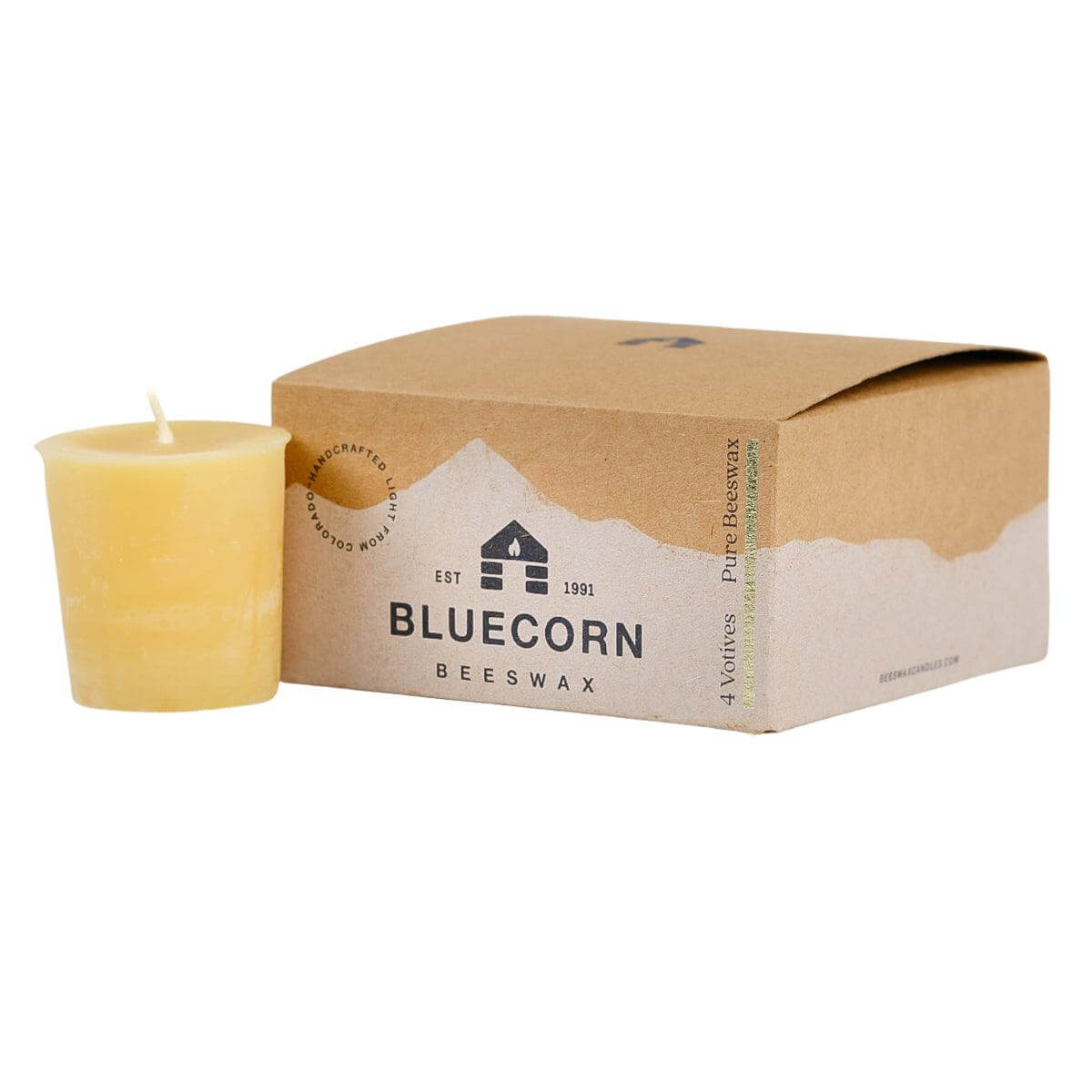 Beeswax votive candles
I absolutely love these candles. Such a nice subtle fragrance and they burn wonderful. Bravo!
Nice Burning Candles
I love candles for the look, but I don't tend to not like smells. This natural candle is great. No real scent other than the beeswax. Super clean burn.
Amazing candles
These candles are so lovely. They burn beautifully and have such a pleasant aroma. A pure beeswax votive candle is the perfect companion for my contemplative or creative activity. Love, LOVE these candles.
shabby box
These candles were definitely seconds. Scuffed up and packaging was broken. Clearly a return. Not what I expect from bluecorn….
Always the best
These are my favorite candles and in all sizes. I love these because of their beautiful, beeswax glow, the quality and clean burn.