Regular price
Sale price
$57.00 USD
Unit price
per
Sale
Sold out
These blown glass vessels, each a unique work of art, are our way of celebrating the divine alchemy of bee and blossom. Hand-crafted by artisans in Mexico, this amber glassware is made from 100% post-consumer recycled material, looks like molten honey, and reveals the maker's hand in every bubble and curve. These candles really are breathtakingly beautiful - something you are sure to hear from friends, family and party goers. 

Our Botanica candles are a clean, simple blend of raw beeswax and pure essential oils - nothing more. The large, 22oz 3-wick candle, is a visually striking centerpiece and will produce a stronger hot throw (scent strength while burning) because of the larger burn pool. The smaller, 8oz single wick candle, is great for spreading the light (and scent) throughout a space and of course, for strategically combining with other Botanica scents.
We know this gorgeous glass is an investment, that's why we've made custom refills (you can even subscribe to refills to keep yourself in good glow and save 10%). 
Lavender: A wonderful blend of aromatic lavenders. This soothing bouquet contains Italian, Bulgarian and French lavenders.

Lemongrass, Cassia & Rosemary: Spicy citrus top notes of tangerine, orange and lemongrass, a heart of rosemary and cinnamon, herbaceous dry down.

Cypress & Sandalwood: An earthy, citrus aroma with bright orange top notes, a heart of copaiba balsam, and a woody base of patchouli, sandalwood and cedarwood.

Spruce: A blend of fir needle and spruce with a faintly sweet balsamic base. 

Cedarwood, Nutmeg & Lavender: Herbaceous lavender top notes, a sweet heart of ylang-ylang, and a woody, musky base of cedarwood.

Vanilla: A delicious creamy, intensely sweet, and slightly spicy vanilla.

Eucalyptus & Orange: Cooling and clarifying eucalyptus top notes, a super juicy orange heart, and an herbaceous lavender dry down.

Tangerine & Geranium: An herbal-floral-citrus aroma with top notes of tangerine,
middle notes of geranium, and a mild, dry herbaceous base.
 

Care:

- Trim wicks to 1/4" before each lighting.

- To avoid tunneling, allow the burn pool to reach the edge of the container before extinguishing.

- Never leave a burning candle unattended.  

 
Dimensions:

4.5" Diameter x 3.5" Height (11cm x 9cm)

Each blown glass vessel is handmade and unique, so you can expect some variation in size. 
Share
View full details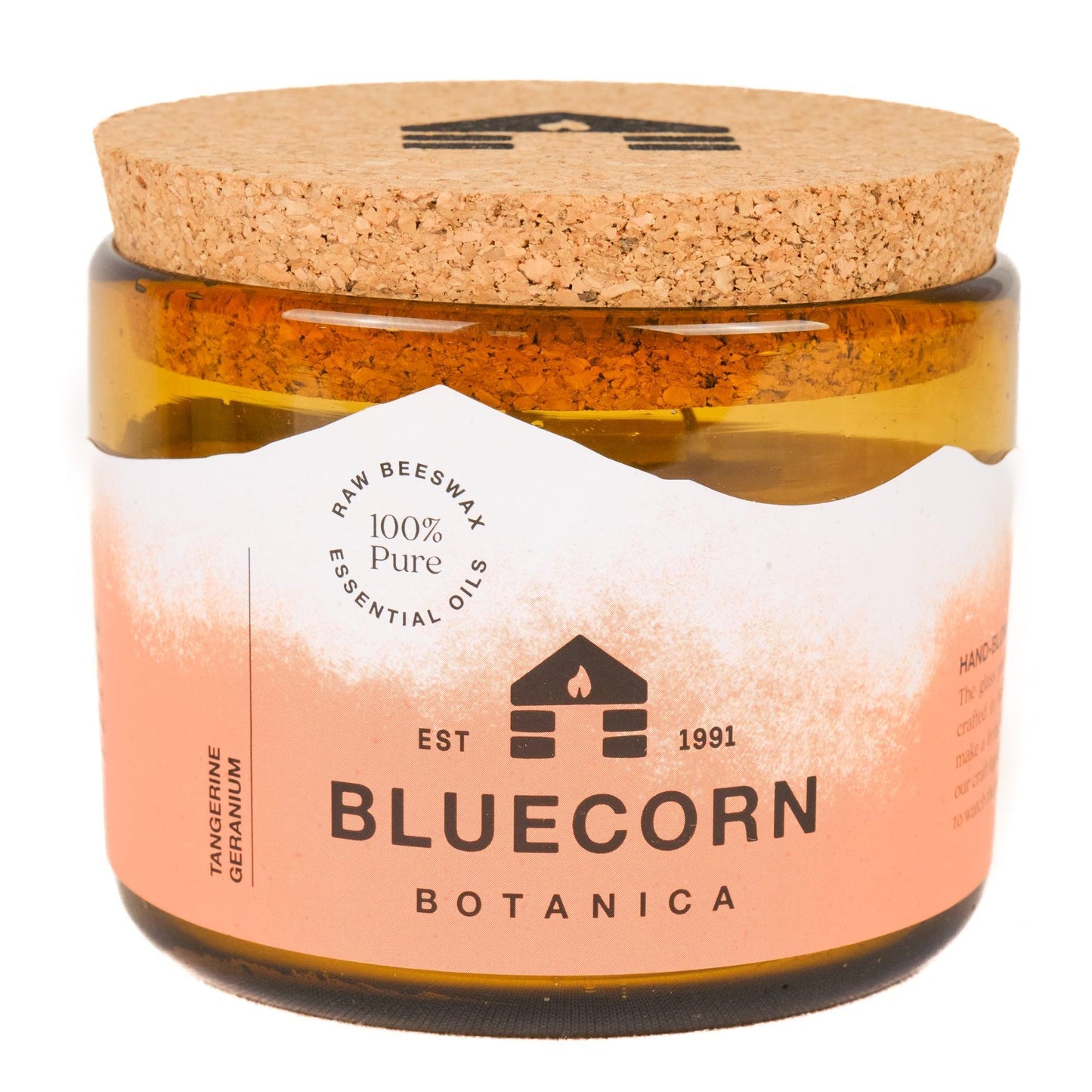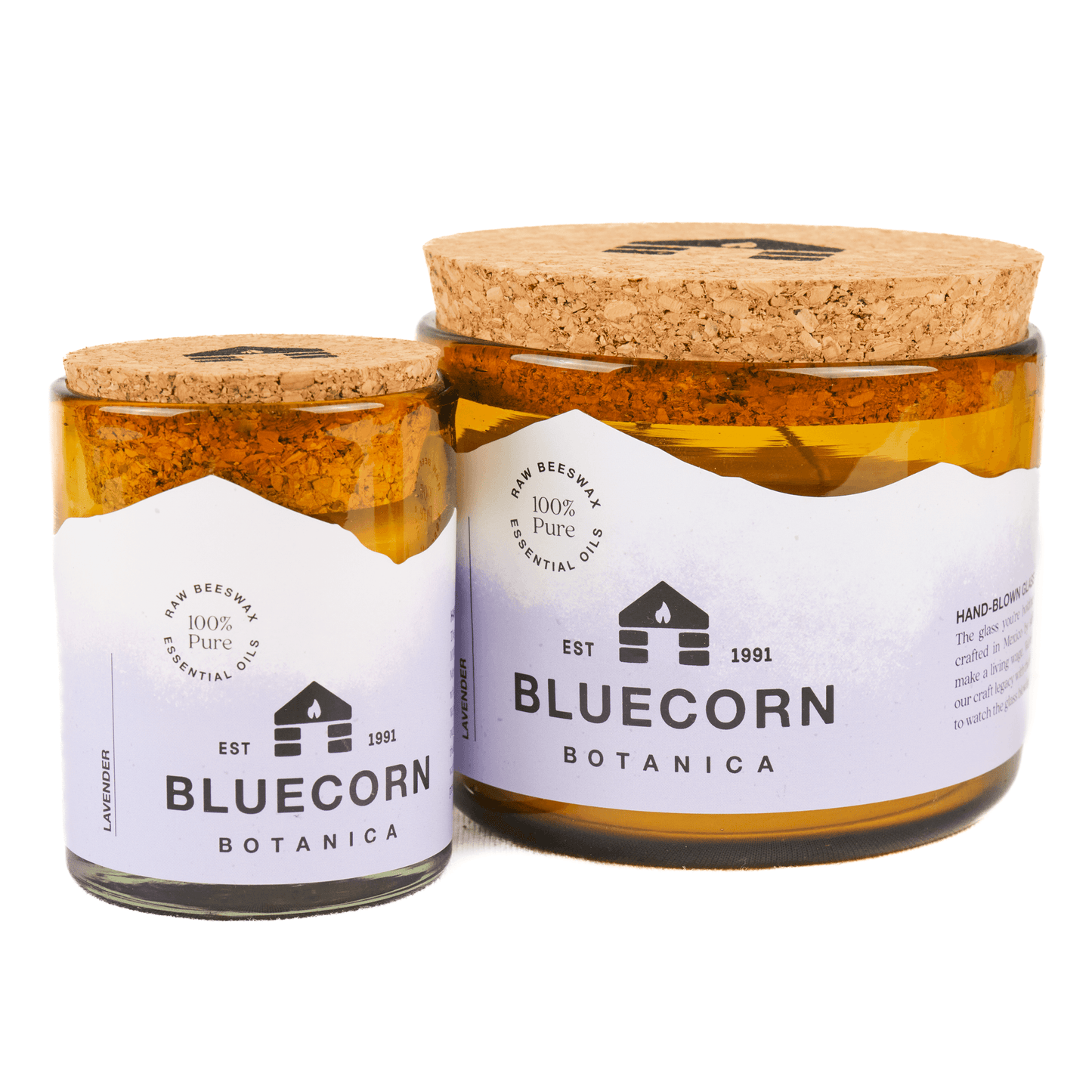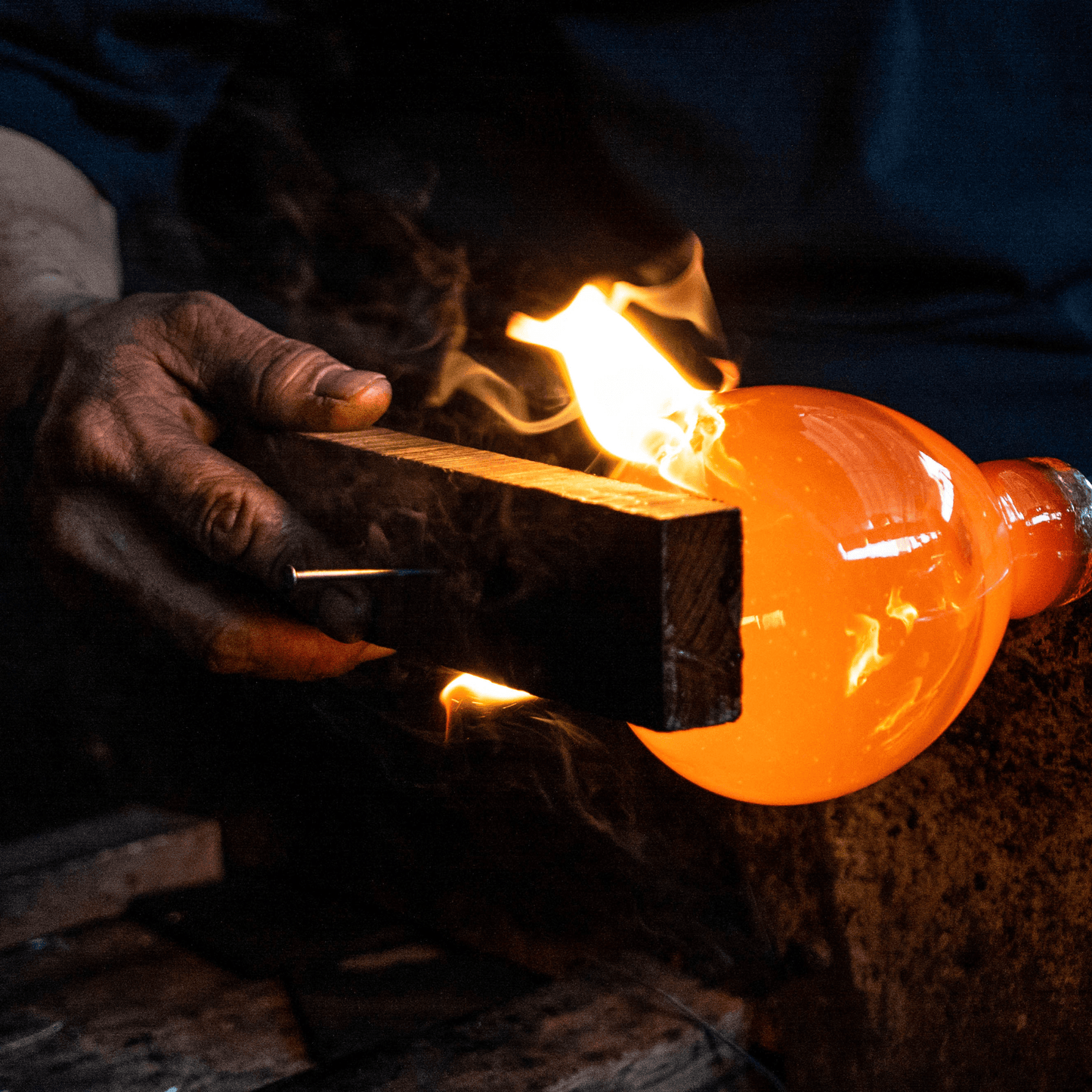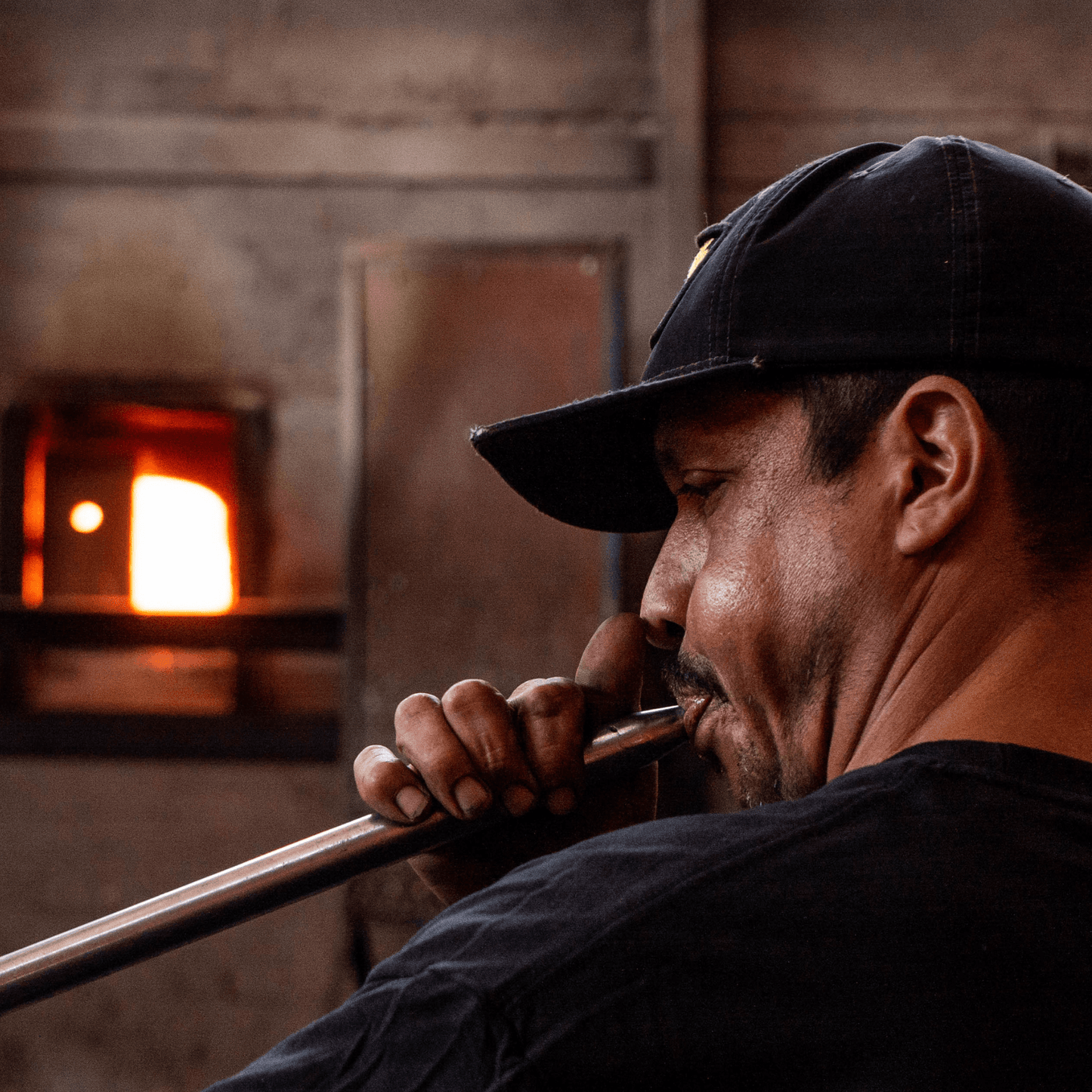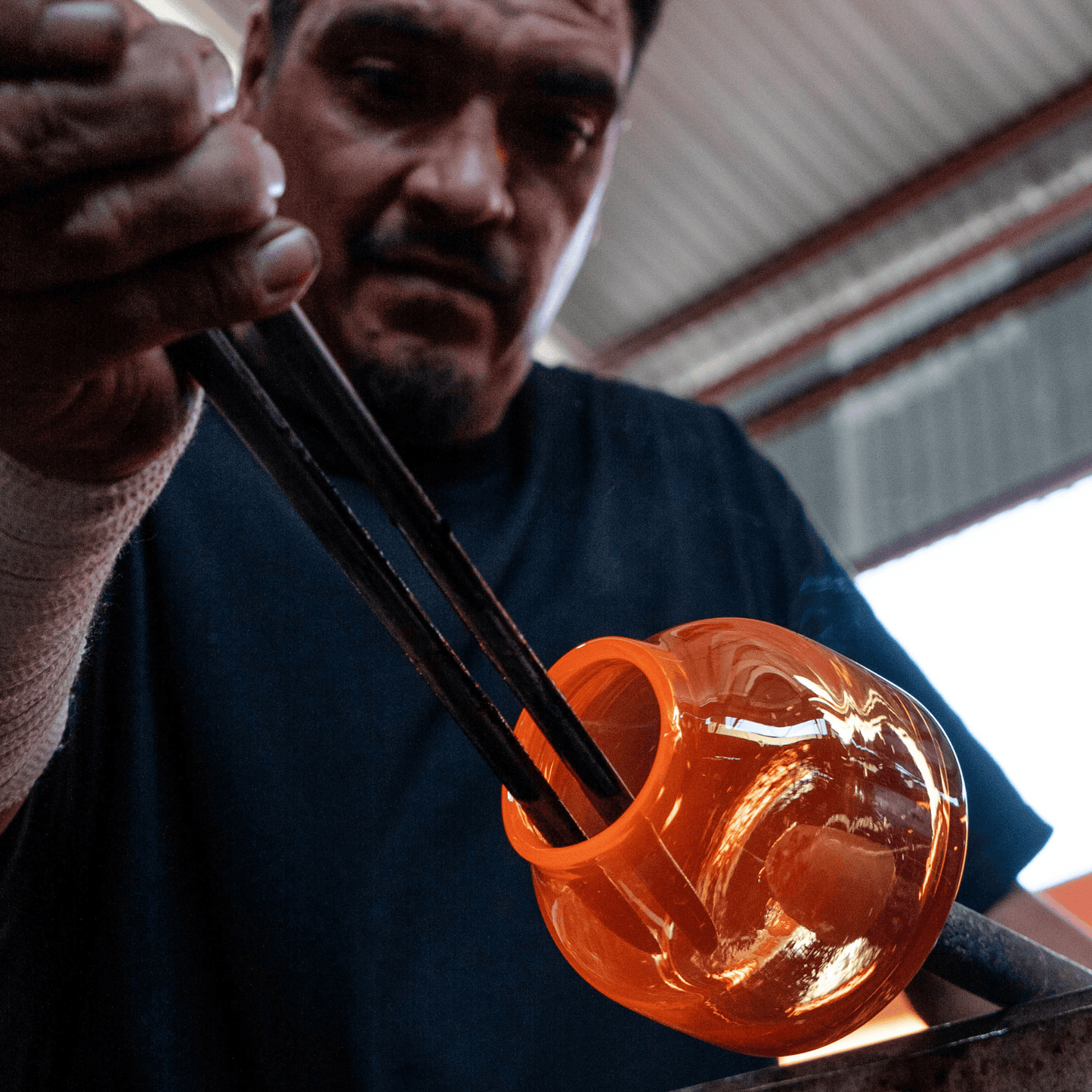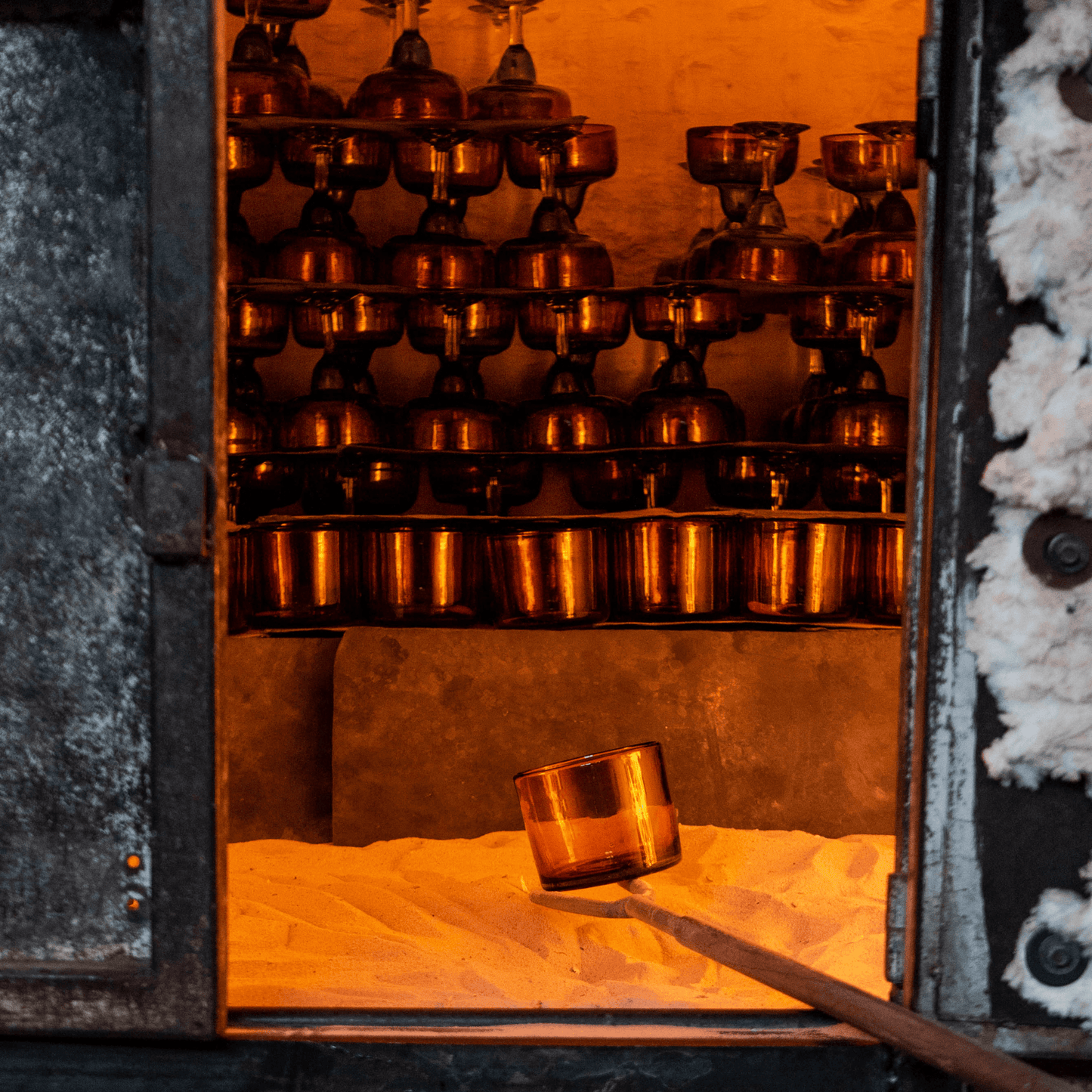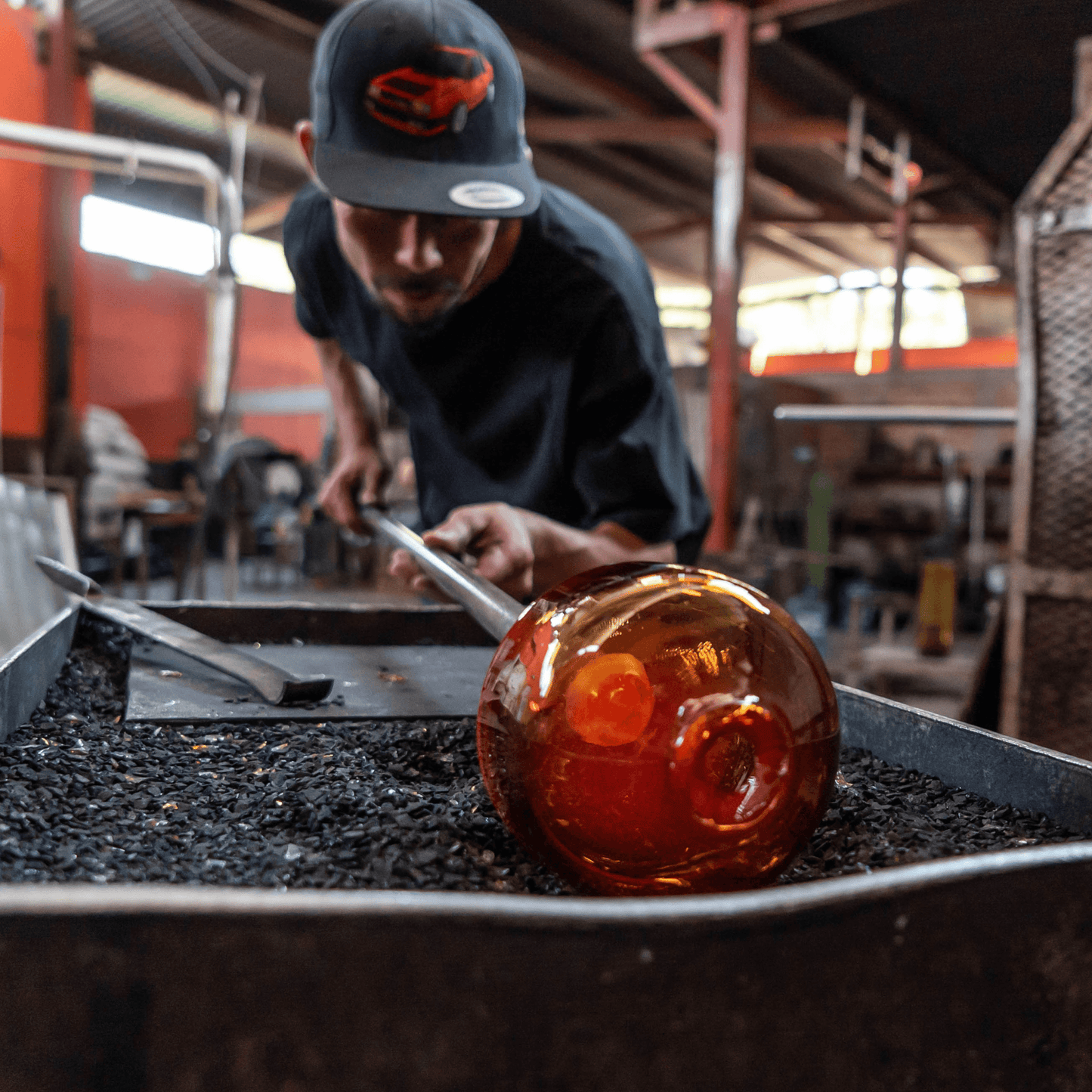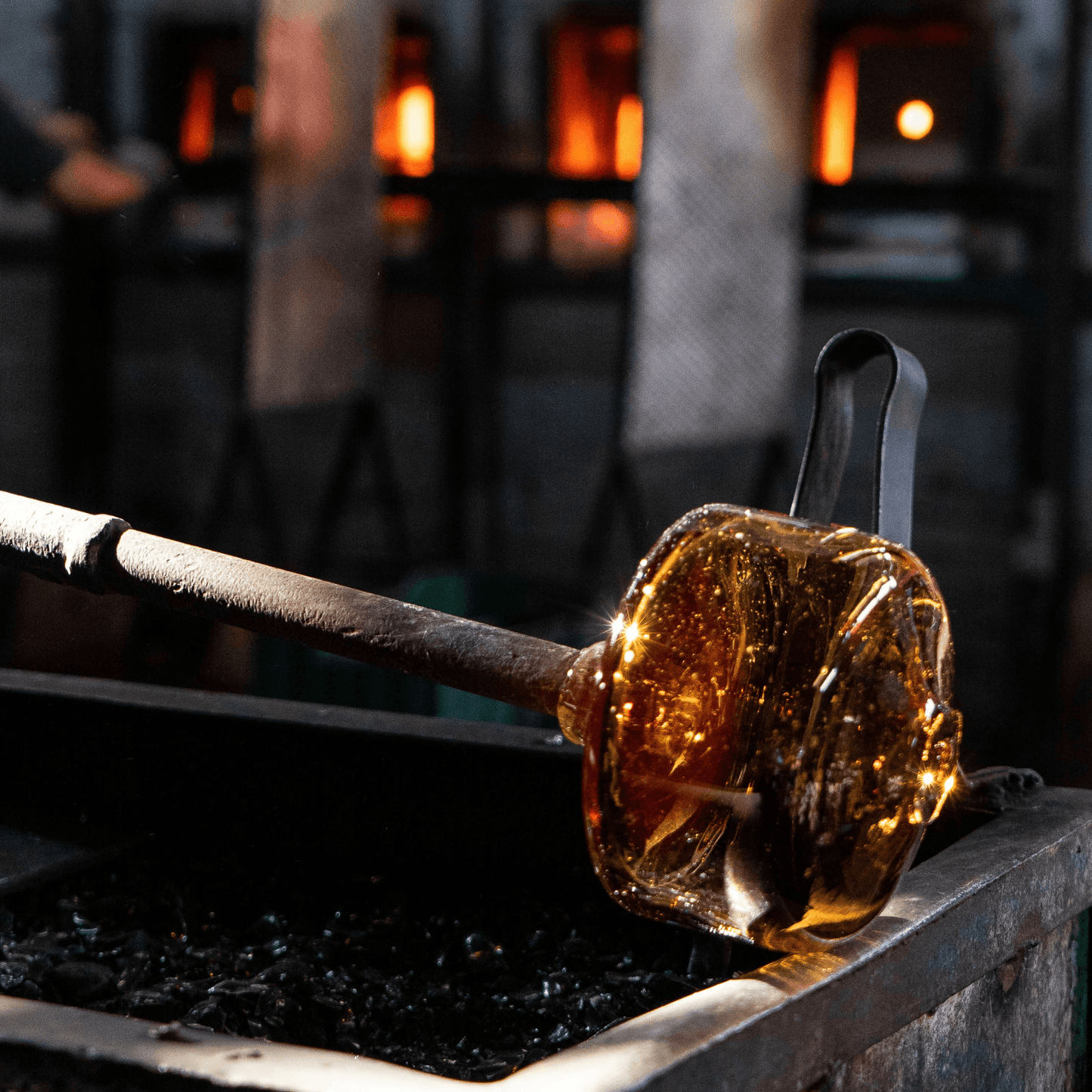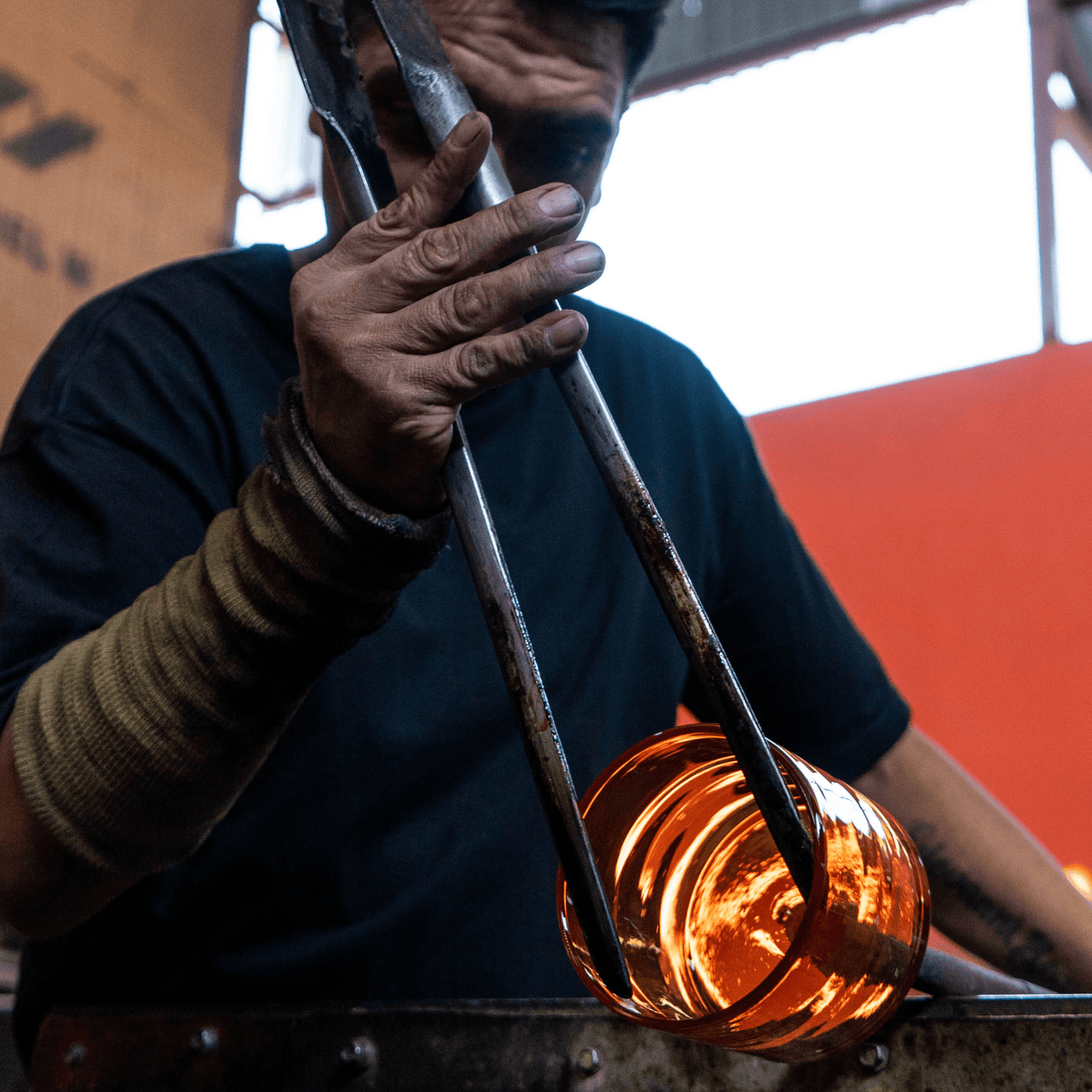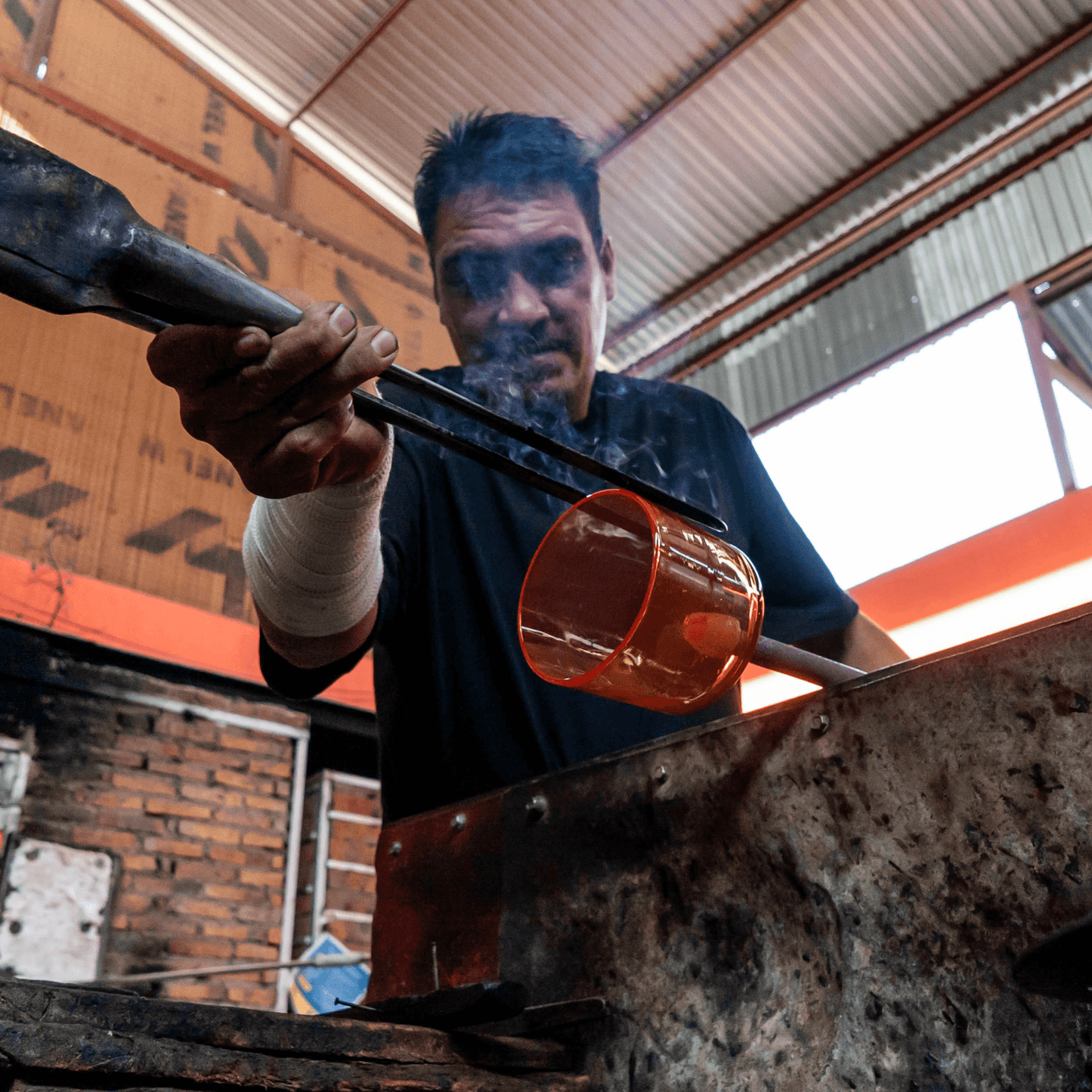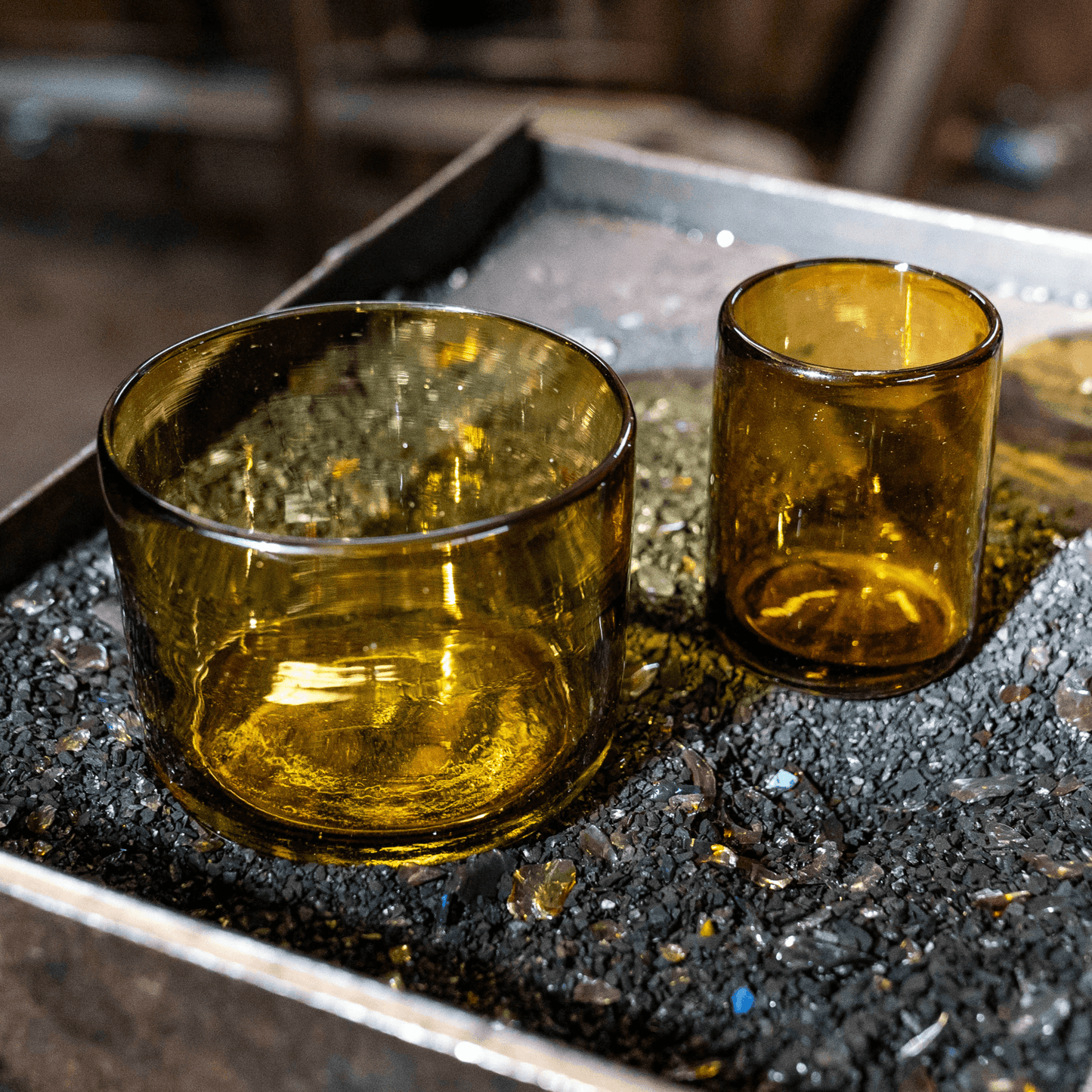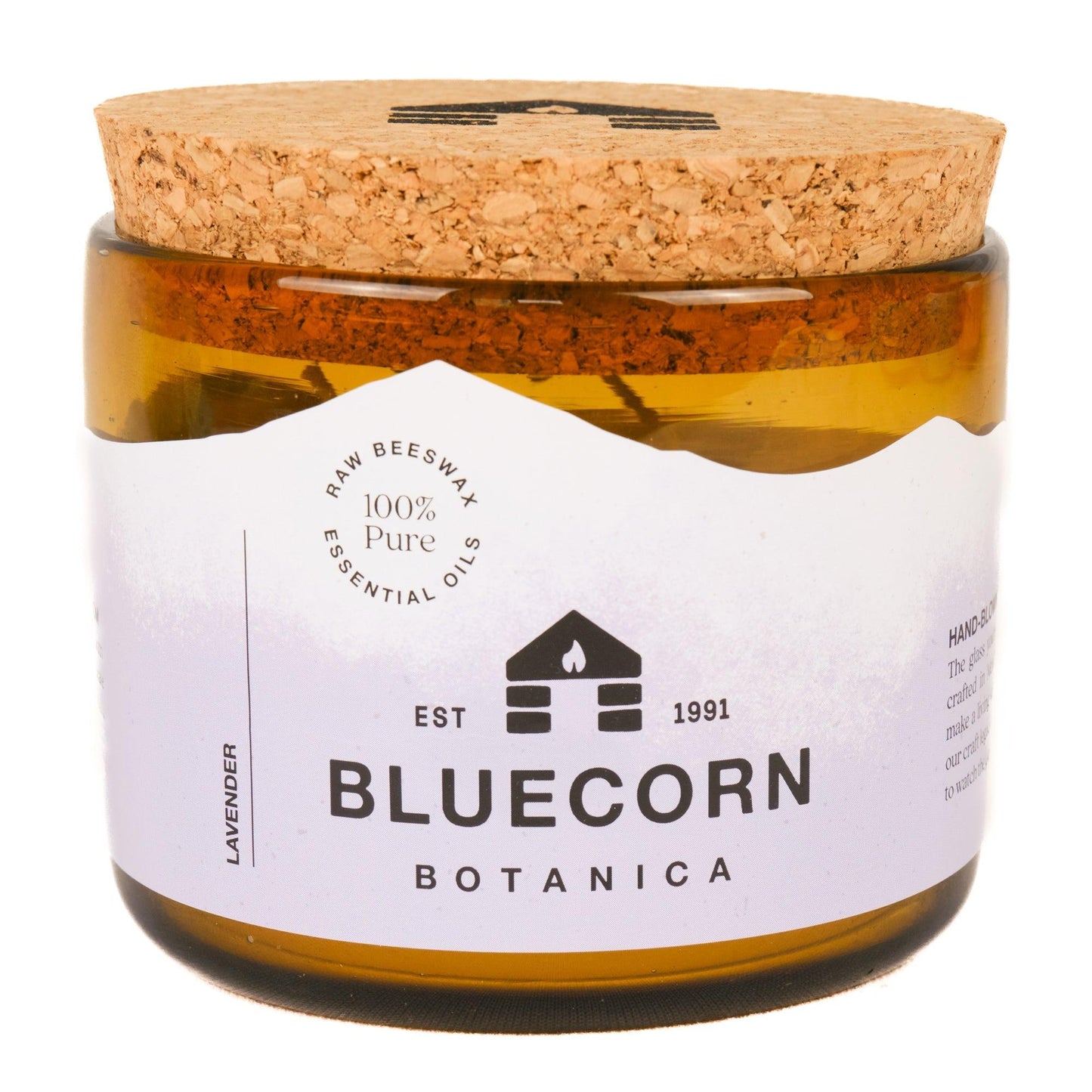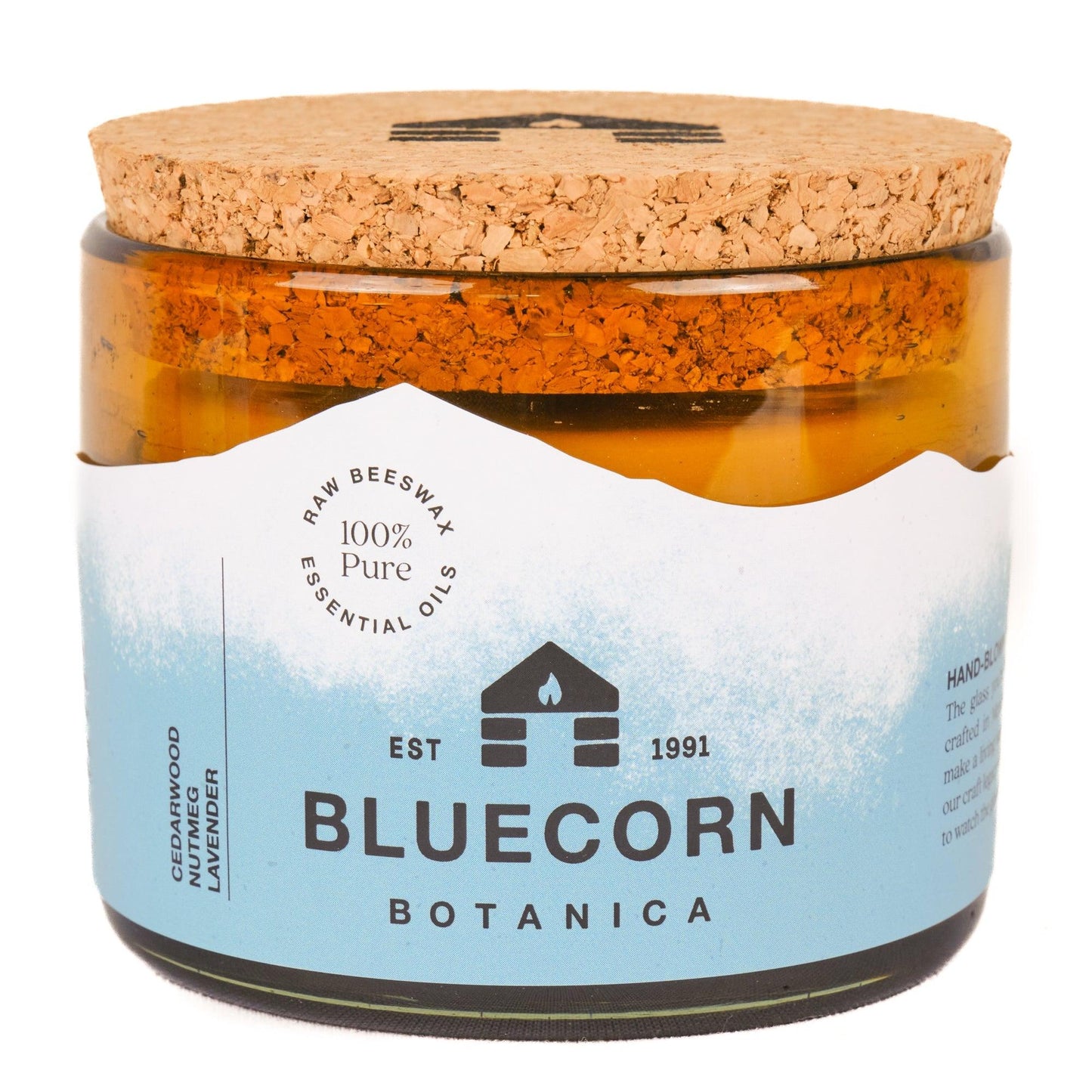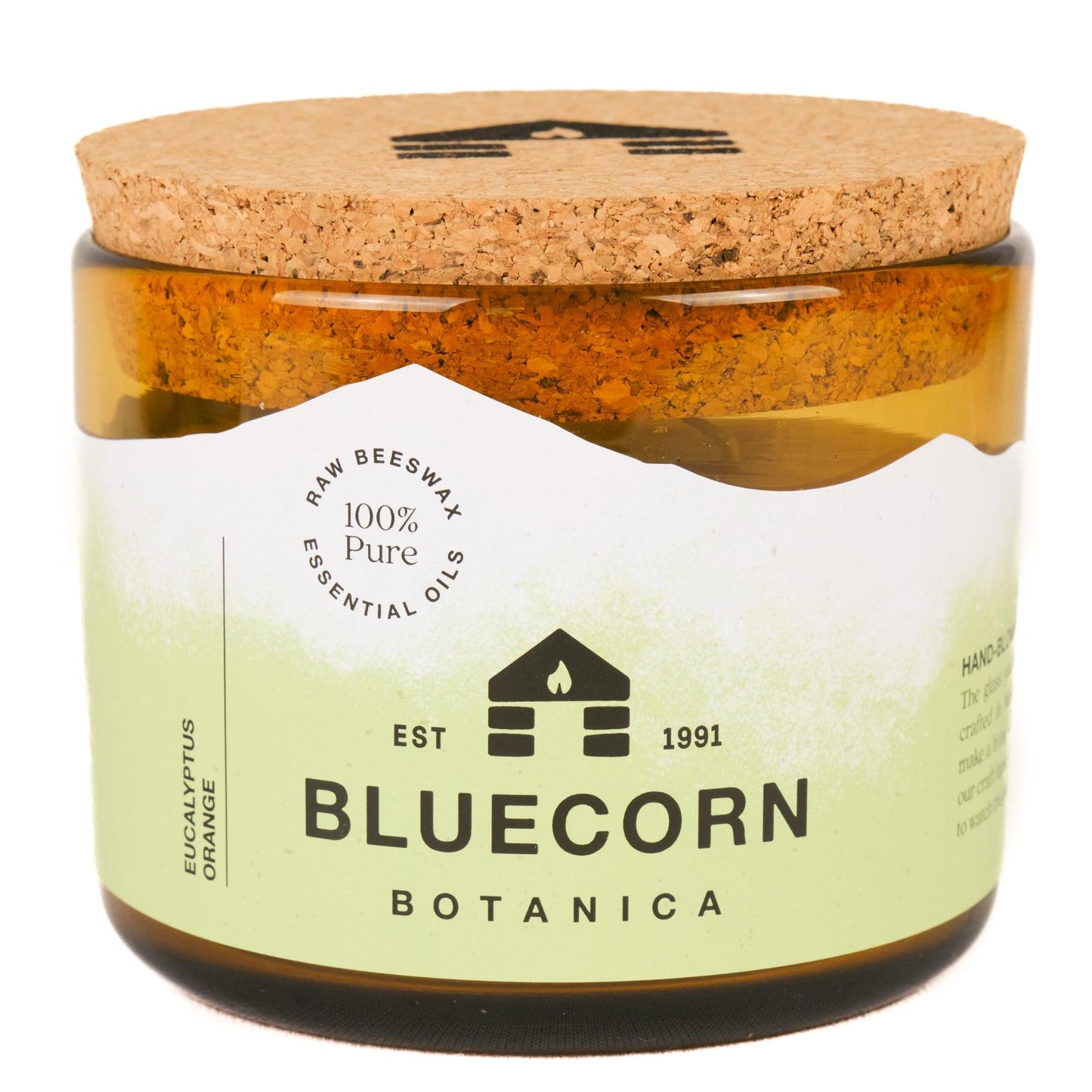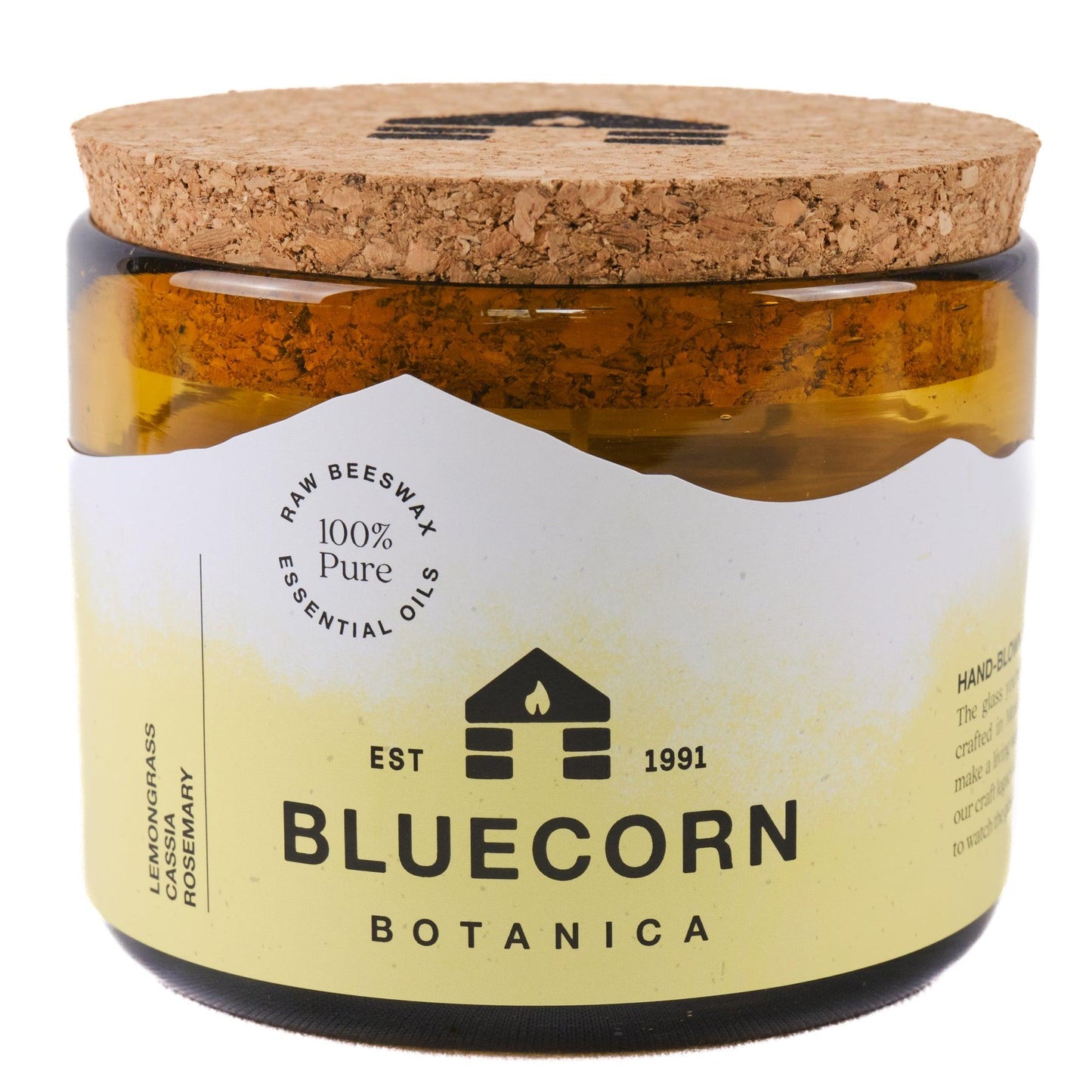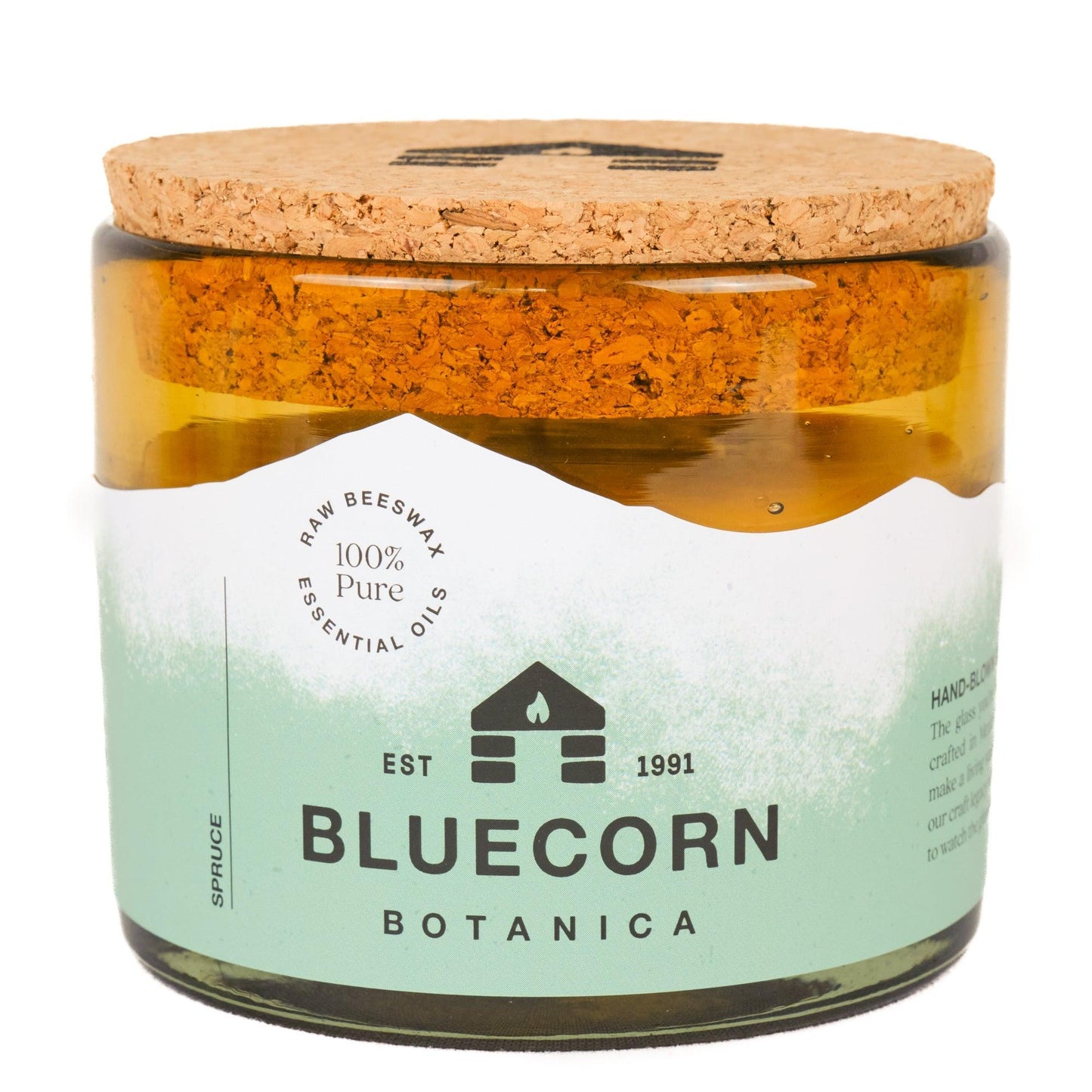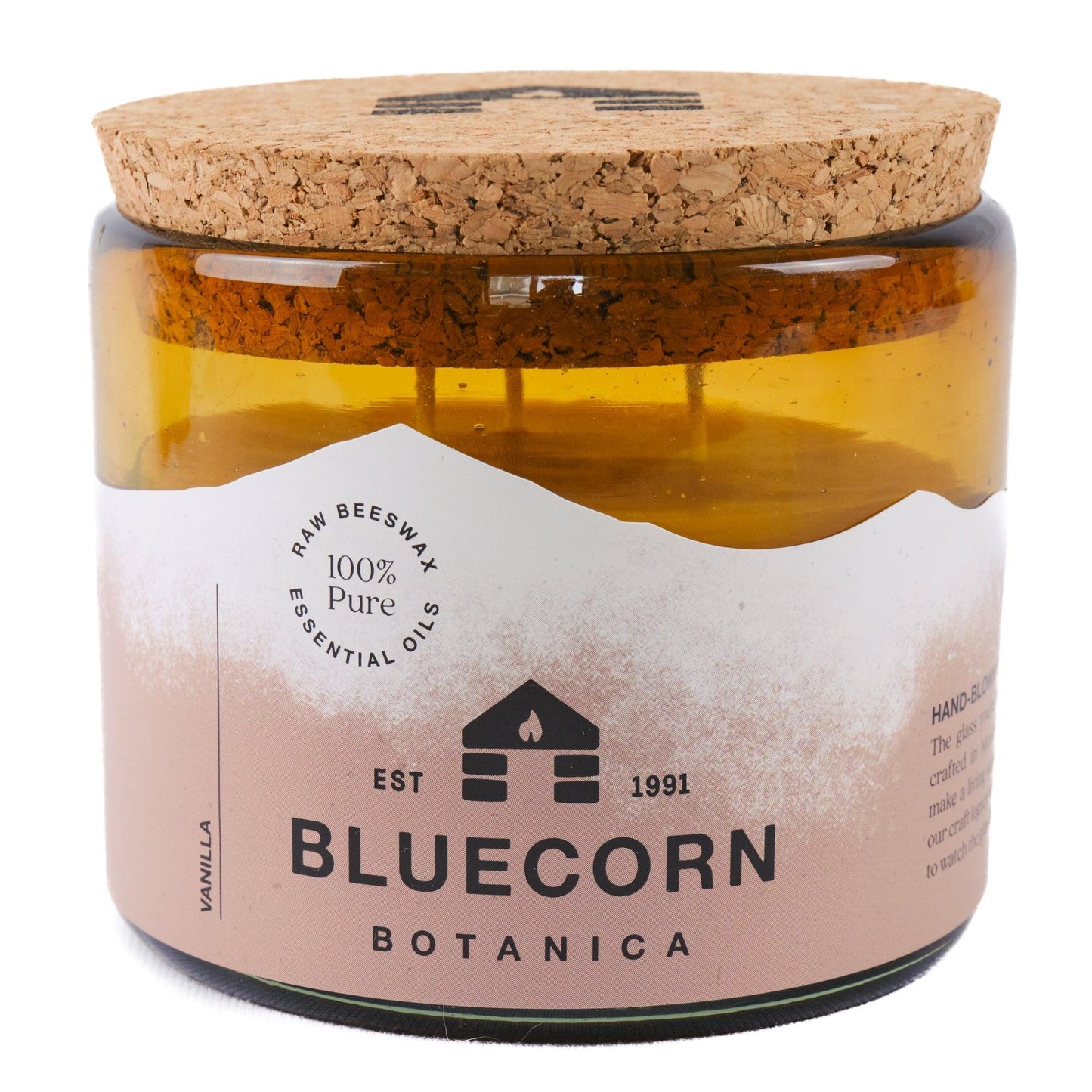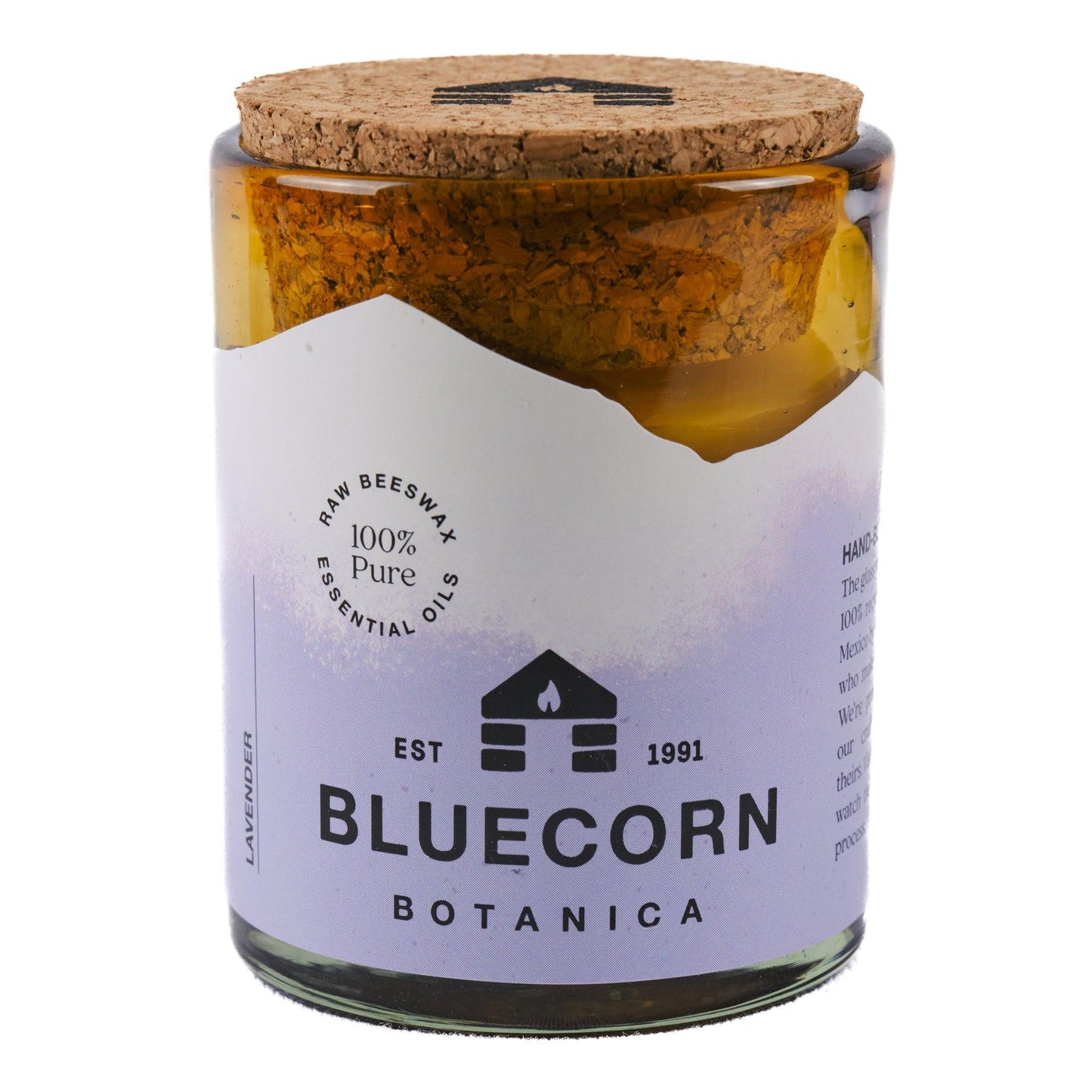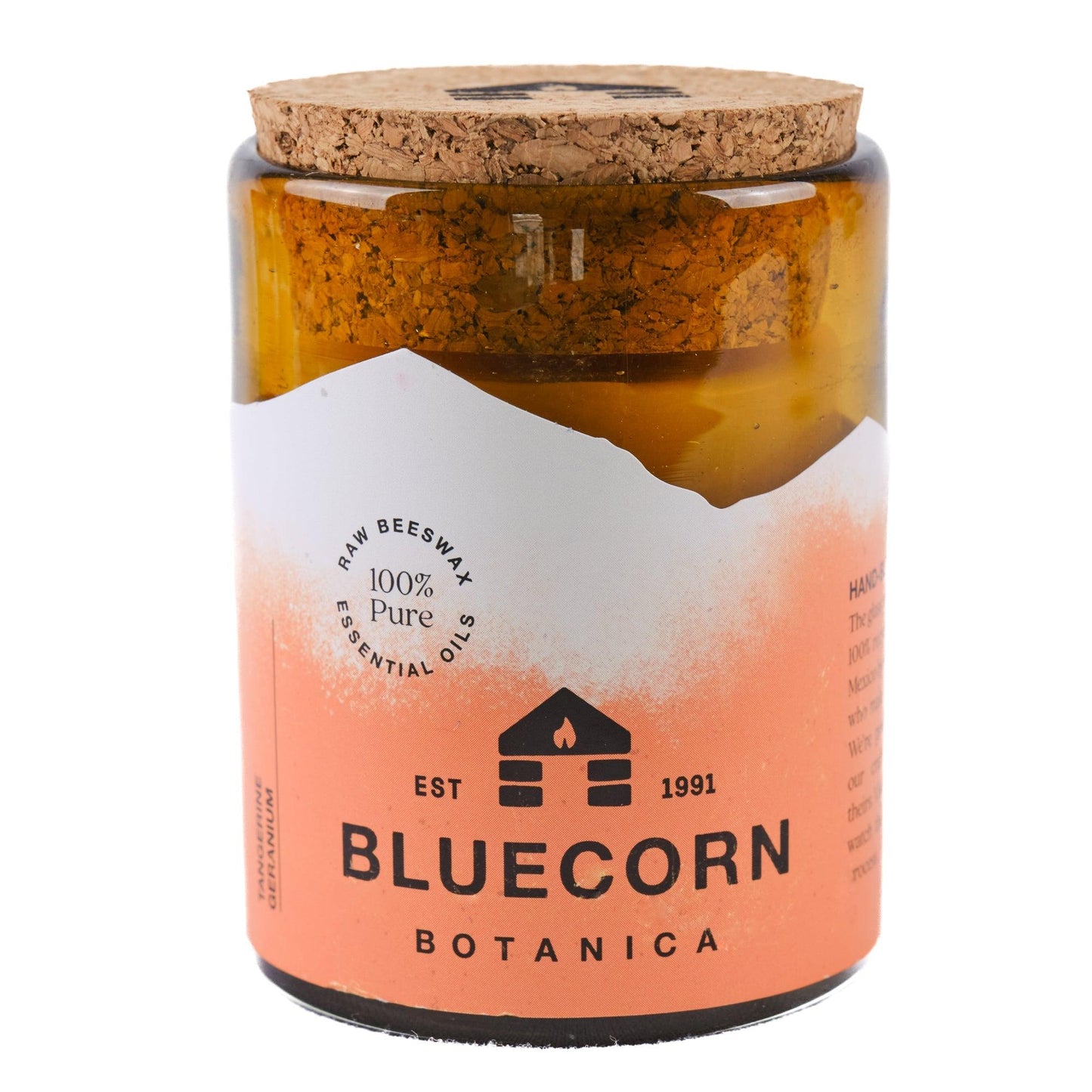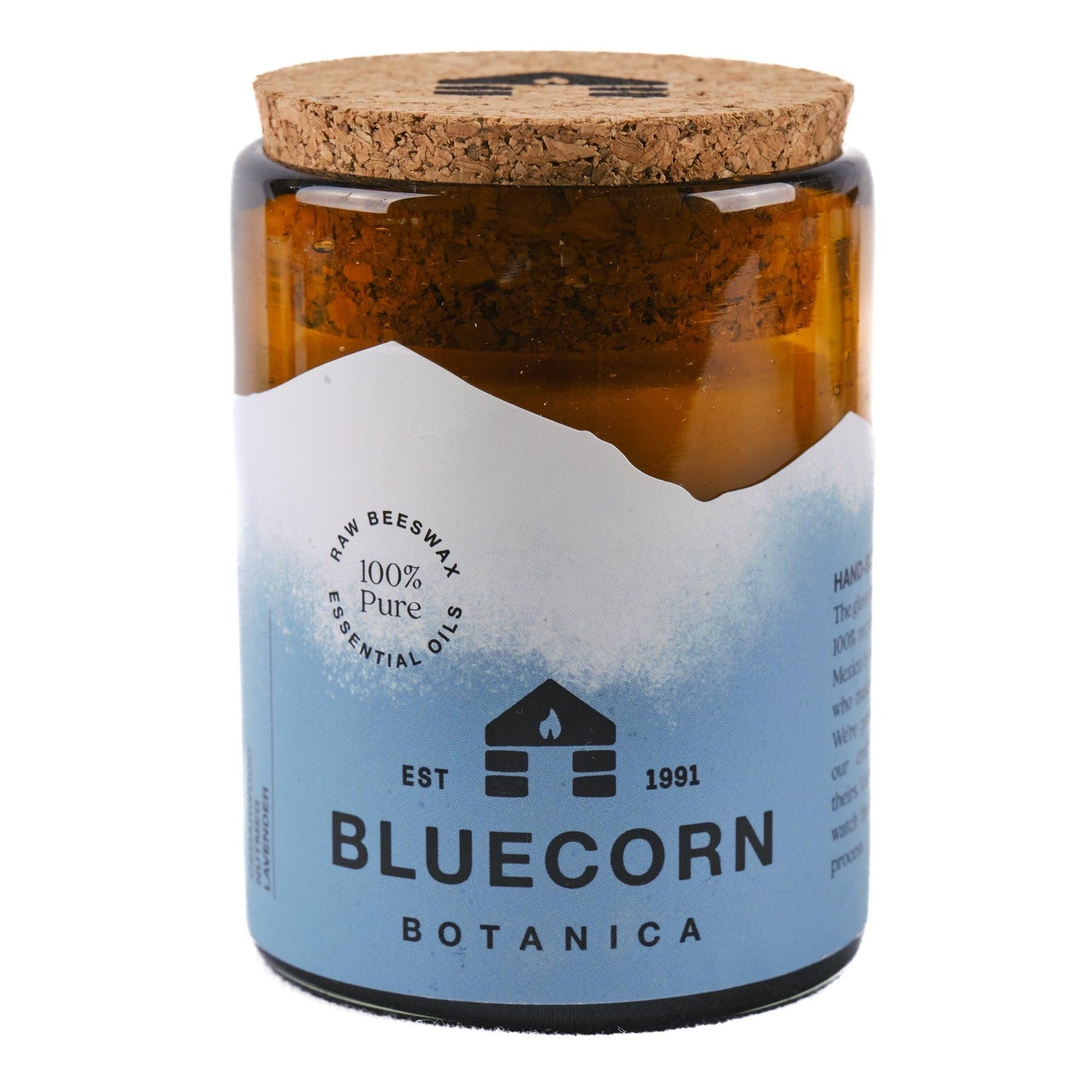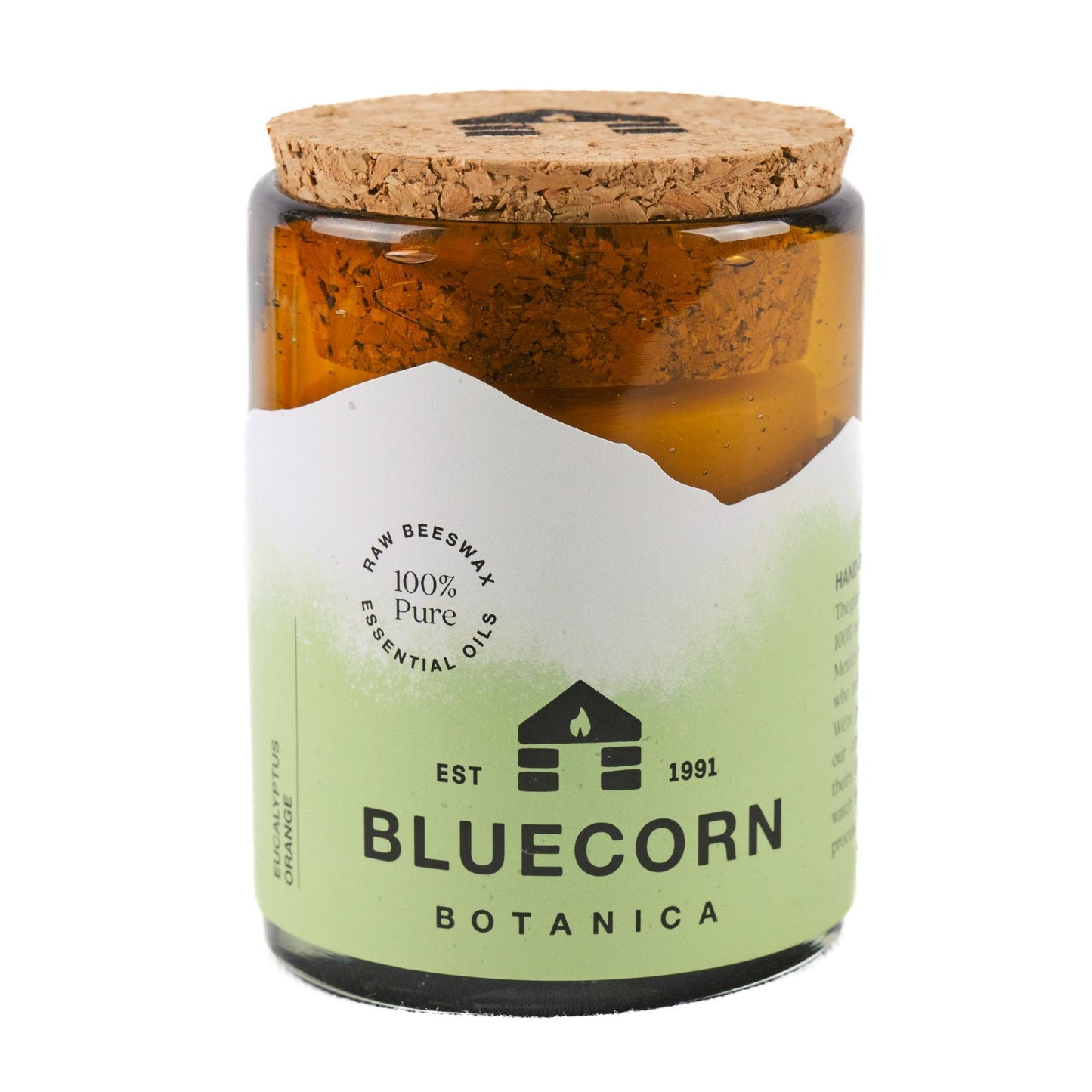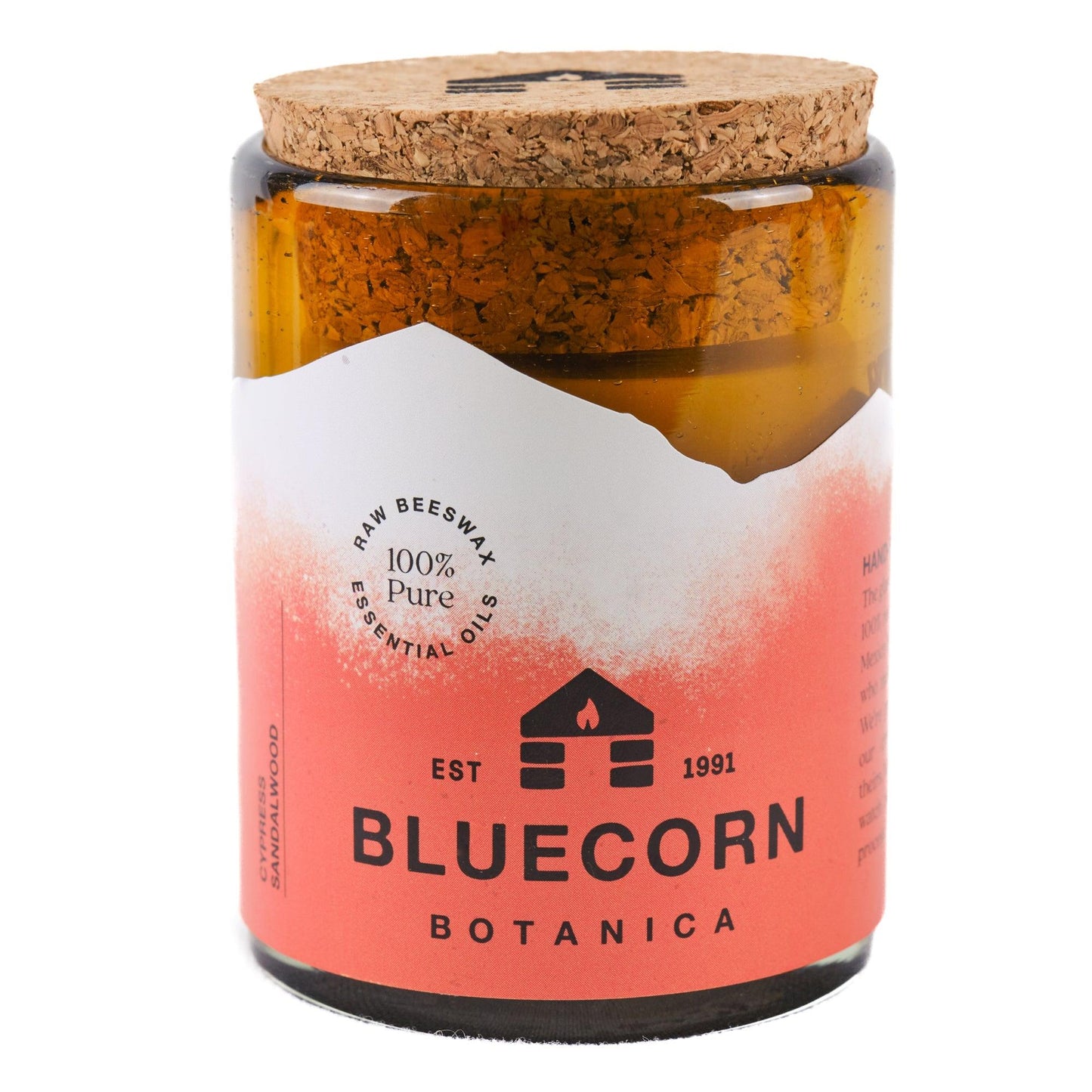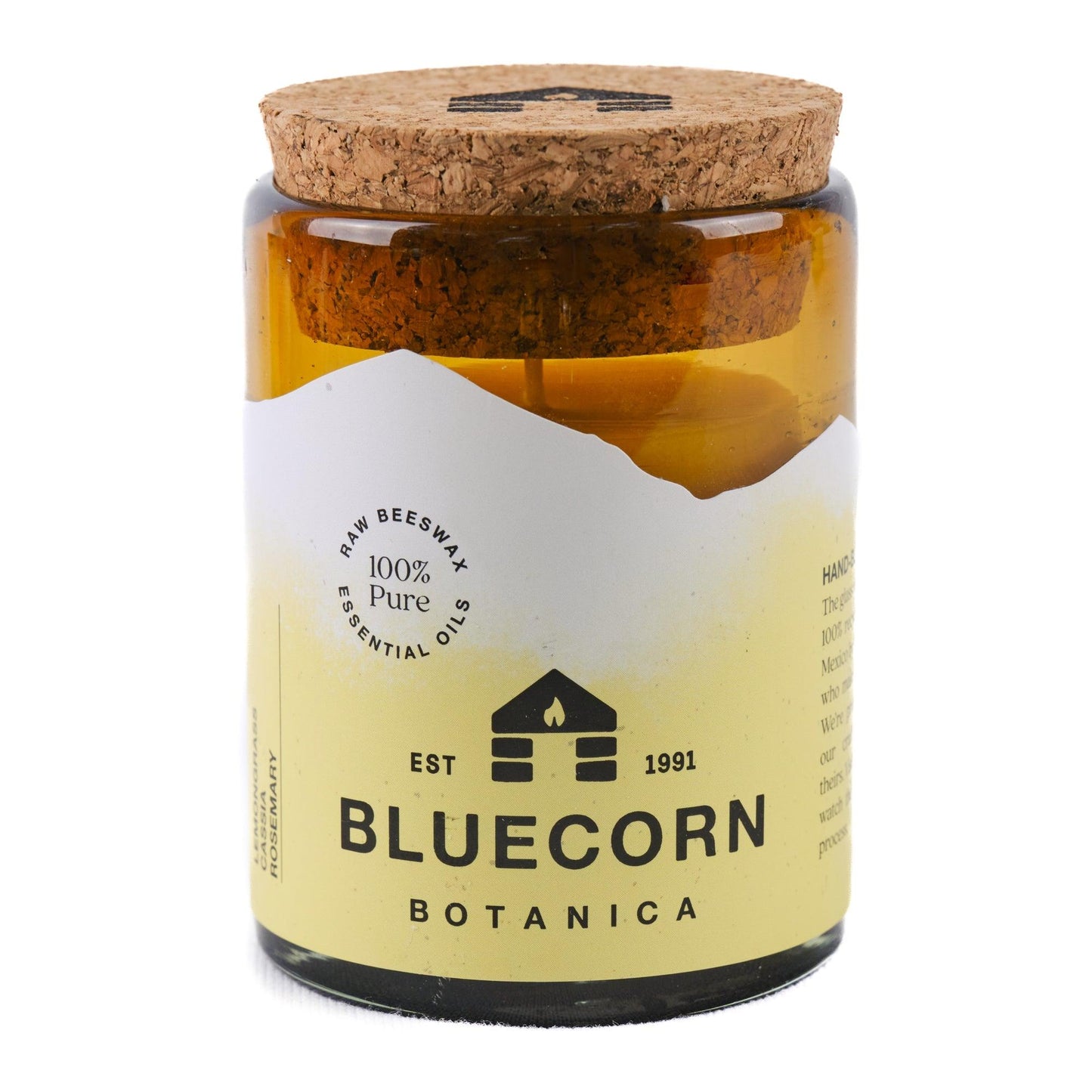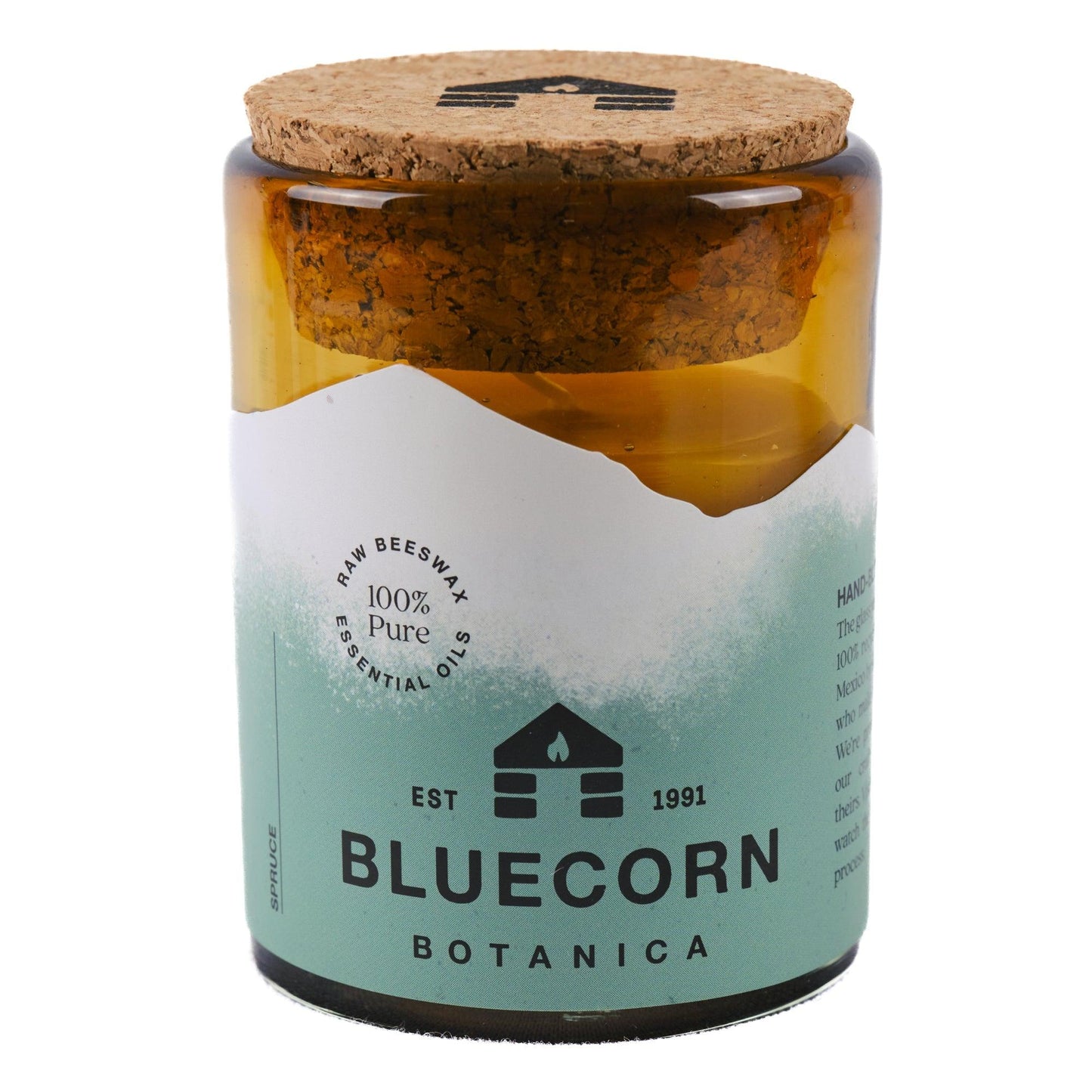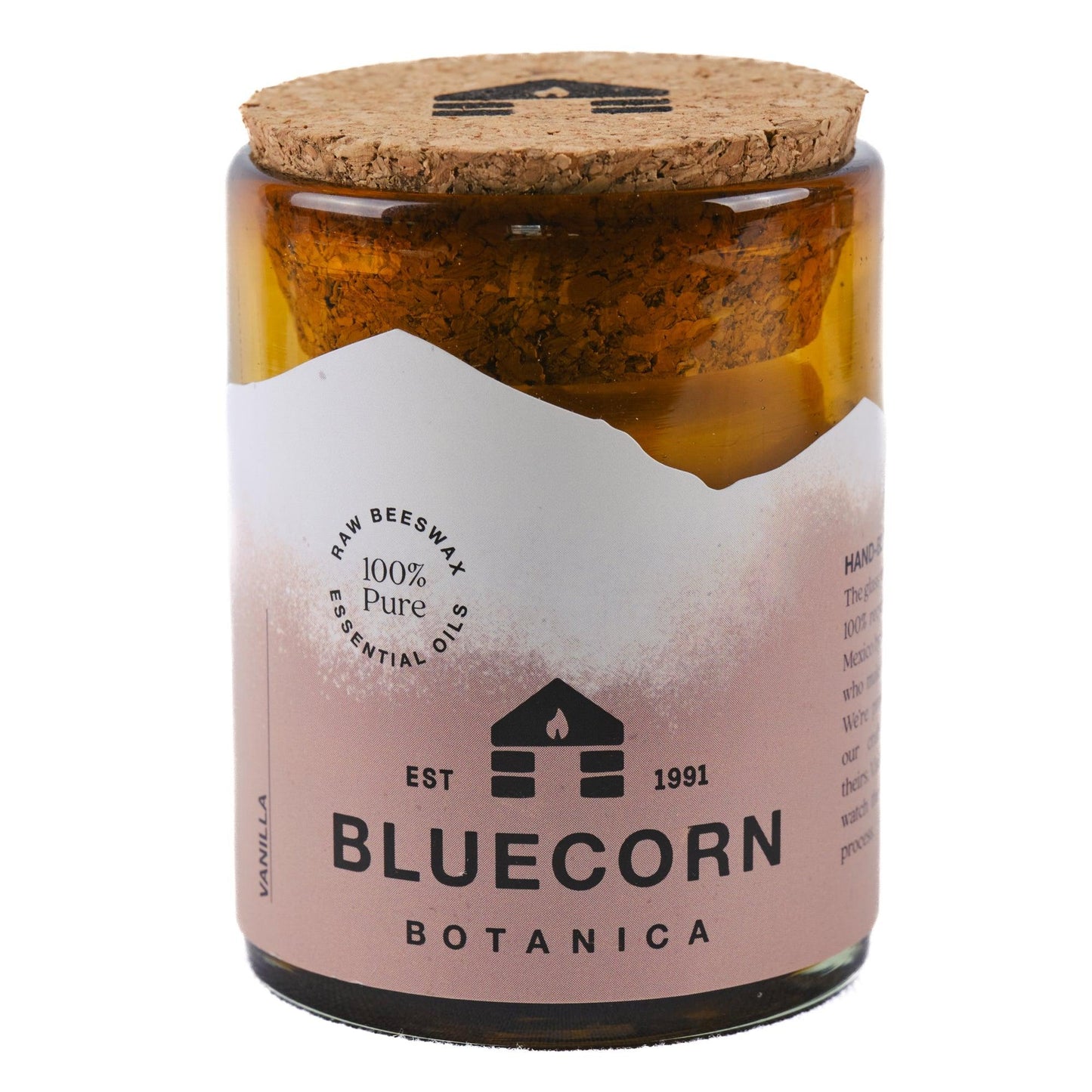 Blown Glass & Beeswax: A Celebration of Craft, Sustainability & Beauty